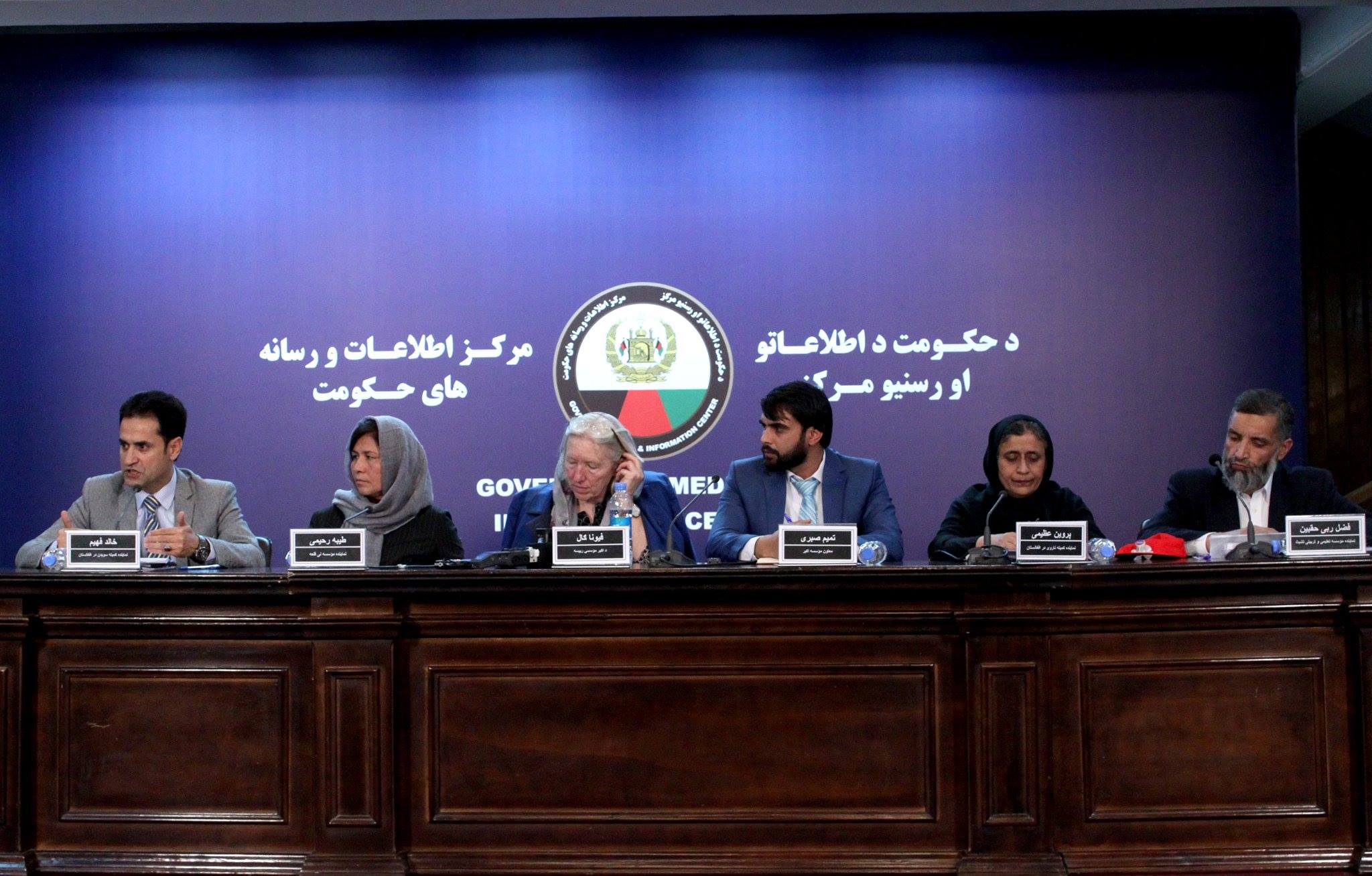 ACBAR NGO Members working in the Education sector shared today their achievements since 2014 in the mission "Education for ALL!"
With efforts by the Government of Afghanistan, development partners, civil society and NGOs remarkable progress has been made in rebuilding the education system. Due to effective community mobilization efforts, the demand for education, particularly for girls has increased.
The NGO community supports 400,000 children (60% girls) with community based schools in remote areas. Swedish Committee for Afghanistan supports 2,500 teachers and 70,000 children in 13 provinces, including flexible education opportunities for nomadic children. They also mainstream children with disabilities in the educational system and provide preparatory education for 4,650 children of returnees.
Education for all
Press Release
Education, Community Based Education, Nomads, Innovation, Empowerment, Capacity Building
Many NGOs in Afghanistan are providing trainings in order to strengthen the capacities of teachers and school staff. Since 2016 more than 7,000 people have been trained by the Norwegian Afghanistan Committee in topics such as administration, teacher training, Early Childhood Development, Disaster Risk Reduction and more. There is continuing investment being made by the Norwegian Afghanistan Committee by diploma-upgrading for teachers in cooperation with Teacher Training Colleges under the Ministry of Education. Another example is the establishment of a Master's Degree Program for Inclusion and Diversity in Education at the Shaheed Prof. Rabbani Education University.
NGOs also play a role in building self-reliance and empowerment of youth through socio-economic education as in the entrepreneurship curriculum program of Tashabos Educational Organization. This covers 34,000 high schools students (girls 52% and boys 48%) graduating around 10,000 students annually in Nangarhar, Parwan, Bamyan and Kabul. The Norwegian Afghanistan Committee also empowers women and children from an early age, with their 24 Play Groups for children that are led by mothers.
NGOs have played a vital historical role in facilitating children's access to education, especially in remote areas. For example the Nai Qala Association has funded construction of 8 school buildings, surrounding walls, water wells, resource centers and additional classrooms in central Afghanistan for over 6,000 boys and girls.
NGO engagement in delivery of services is complementary to Government efforts and responds to the development needs of the most vulnerable and excluded: girls, minorities, children with disabilities, street children, returnees and internally displaced children.