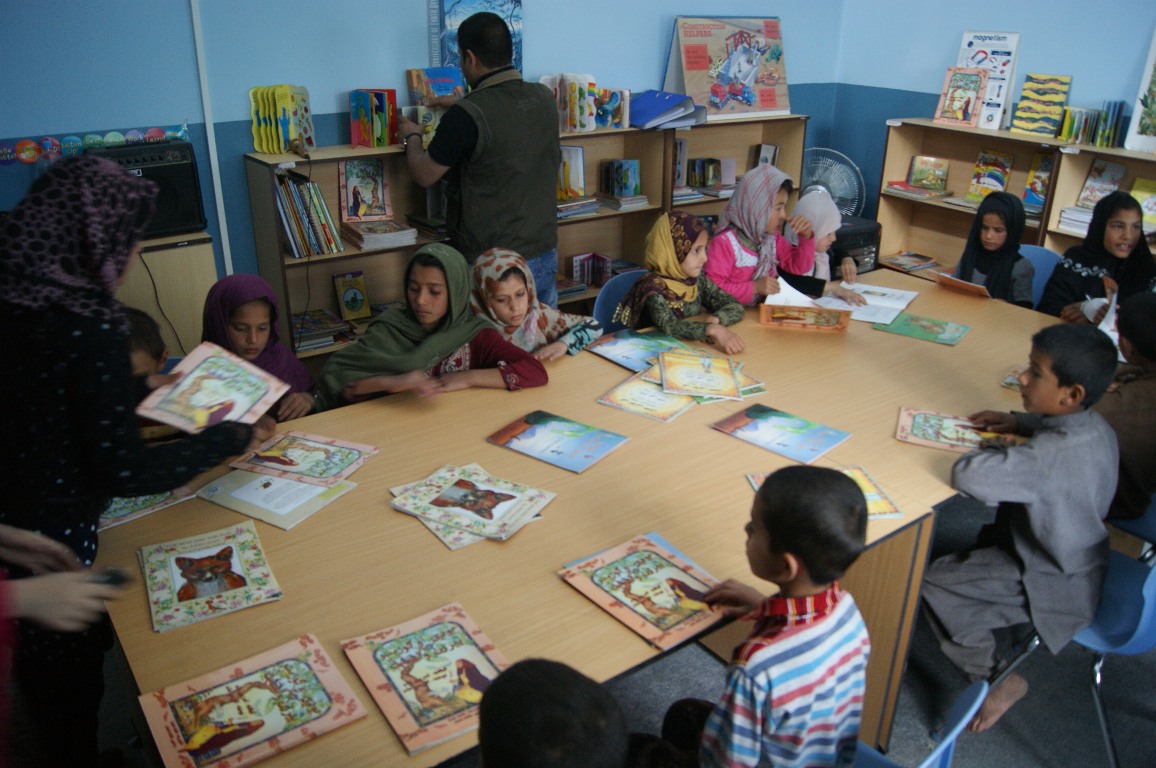 Photo Copyright AWEC
These are kids, let them build their future

"I never thought I would be a student one day. But I will be soon the first member of my tribe to graduate from university" relates Sana Gul with wonder. This 26 year old Kuchi man living in tents used to be a shepherd. He is now in his last year of university.

"I used to be looking after my flock of sheep, seeing boys and girls going to school and wondering if I could ever join them. One day, I finally talked to my father and he accepted I went to school. The next morning, I was full of hope. We presented ourselves to the school but the principle did not accept me: at 12 year old, I was already too old. So I came back to my sheep."

"AWEC's (Afghan Women Educational Center) social workers approached me few days later and proposed to enroll me in their accelerated education program. I ended up studying 4 classes in 2 years in AWEC center then joined the public high school and finally, the university."

The Non-governmental organization (NGO) "Afghan women educational center" (AWEC) started working in Afghanistan in 2002, with the objective to empower women and advocate for child rights. AWEC provides capacity building and literacy courses to women and children excluded from education. From 7 to 12 years old, children are studying the first four years of school within a period of four years. From 13 to 15 years old, they are following two classes per year and those older than 18 participate to literacy programs. Each student is also monitored by AWEC Social workers and almost 800 women and youth benefited from the program.
Stories From Afghanistan
ARTICLE
Youth, Education, Child Rights

Just like many of her age, Nazaneen Muqadas used to sell bolanis (street food) in the streets of Kabul to generate income for her family. In Afghanistan, at least a quarter of children aged between 5 and 14 works for a living, or to help their families[1]. According to Human Right Watch, children in Afghanistan generally work long hours with little or no pay[2]. Work either forces children to combine the burdens of a job with education or prevents them from going to school altogether. Most of the times, work induces many children to leave school prematurely and only half of Afghanistan's child laborers attend school[3].

Before Muqadas could join AWEC center, her parents had to be convinced. AWEC social workers first met with the parents and provided them training, job opportunity and support. "The family is our first target: we introduce them to them to child education and rights so we can trigger behavior change. At first, parents are reluctant, especially to see their girls going to school, but step by step, they understand and become more active in their child's education" Deema explains. With the final support of her parents, Muqadas spent her first four classes in AWEC Centers and was later introduced to the public school. Today, at 16 years old, she is a 12th grade student, has already written an article on "The Importance of Education for children" and is mentoring children in AWEC. "Childhood is not an age for work. These are kids, let them build their future."

According to Muqadas and Sana Gul, education has impacted far beyond their own lives. "Now our family, relatives and village girls are also going to school and educational centers" explains Muqadas. Reflecting over the past years, Sana Gul recalls: "When I started learning, my friends were laughing at me; they were saying 'What can you do with education? Get back to your sheep". But they saw me growing, studying, getting a student job, and today, they are motivated to learn".
[1] Government of Afghanistan, Central Statistics Organization, "Afghanistan Multiple Indicator Cluster Survey," http://cso.gov.af/Content/files/AMICS.pdf (accessed January 17, 2016), p. 125.
[2] "They Bear All the Pain': Hazardous Child Labor in Afghanistan," published in July 2016
[3]"Afghanistan Multiple Indicator Cluster Survey," http://cso.gov.af/Content/files/AMICS.pdf