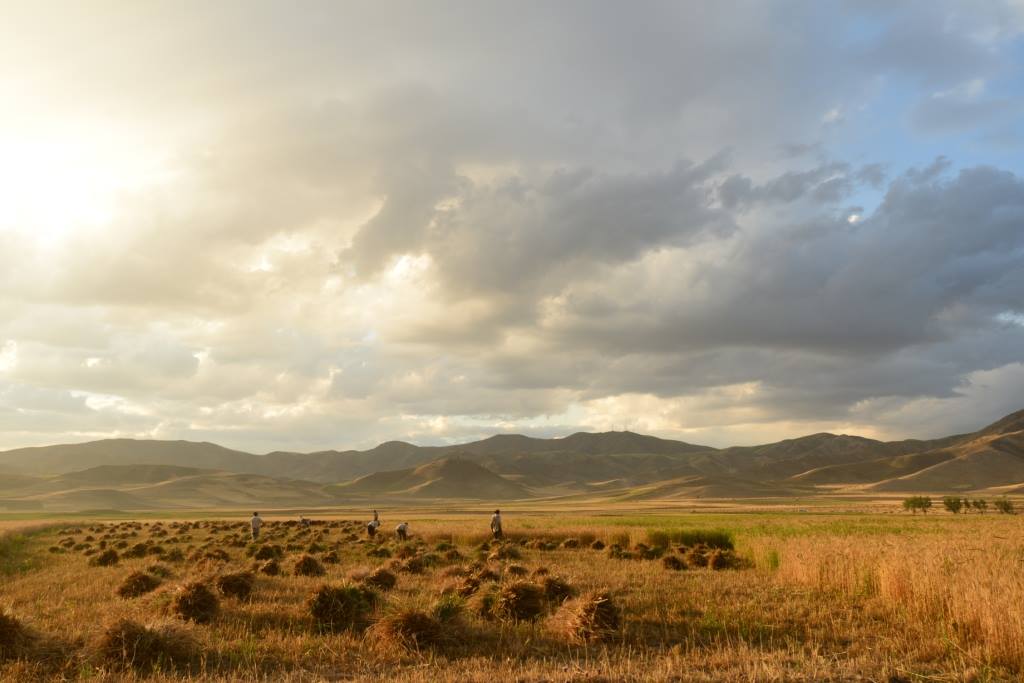 Copyright Afghan Aid
The Sendai Framework
The Sendai Framework focuses on preventing new disaster risks, reducing existing disaster risks and strengthening disaster resilience. It also calls for various measures to prevent and reduce hazard exposure and vulnerability, and increase preparedness and recovery. This requires a shift from disaster management to risk resilience. This shift to disaster resilience development requires increased regional cooperation.
Further reading
Read the special report published by the ARC consortium for the Brussels Conference on Afghanistan's resilience to natural disasters and climate change here
More about the Asian regional plan to implement Sendai framework
More about ARC
More about AfghanAid
Disaster Risk Reduction
EVENT
ACBAR participates in the Asian Ministerial Conference for DRR in Delhi
Major disasters over the past years provided stark reminders of the concentrated disaster risks that affect human well-being and future development in Asia and the Pacific. Many countries in Asia-Pacific have made considerable progress in disaster preparedness and in reducing vulnerabilities, resulting in reduced mortality associated with hydro-meteorological hazards. However, economic losses in the region due to disasters continue to increase.
The case of Afghanistan is critical. Nearly four decades of conflict, combined with drought and environmental mismanagement, has resulted in widespread degradation of Afghanistan's natural resource base, and weakened the country's institutional capacity to implement environmental policies, plan for natural disasters, and provide humanitarian response when natural disasters occur. Today, according to UNOCHA, approximately 60 percent of Afghanistan's population is threatened by natural hazards, and each year recurrent hazards affect an average of 235,000 people.
On 3-5 November 2016, the Asian Ministerial Conference for Disaster Risk Reduction (AMCDRR) was held in Delhi and opened by Prime Minister Modi. The delegation from Afghanistan was headed by the Deputy Minister of ANDMA and four NGOs from Afghanistan also attended: ACBAR, Afghanaid, CoAR and Focus. At the end of the conference, an 'Asia Regional Plan for Implementation of the Sendai Framework' was adopted which seeks to guide and support national programmes across the Asian region.
In Afghanistan some progress has been made by Government, NGOs, and international partners to reduce the impacts of natural hazards, but much more remains to be done. As a follow up to the conference, in the next two years Afghanistan needs to:
Translate and disseminate key messages and essence of the Sendai Framework in national languages to increase awareness.
Identify Sendai Framework focal point.
Take stock of Afghanistan's current status of disaster risk reduction.
Establish a national mechanism to collect, analyse and disseminate information on disaster losses and risks with appropriate level of disaggregation for gender, age and disability.
Revise/develop its national strategies/plans for disaster risk reduction in line with the Sendai target.
Establish multi-sectoral and multi-stakeholder national and local platforms to foster dialogue and cooperation between governments, science and technology community and other stakeholders for risk-sensitive development and innovative risk management.
Develop regulatory or policy frameworks to reinforce risk considerations and risk reduction measures into development initiatives, particularly in the infrastructure sector.