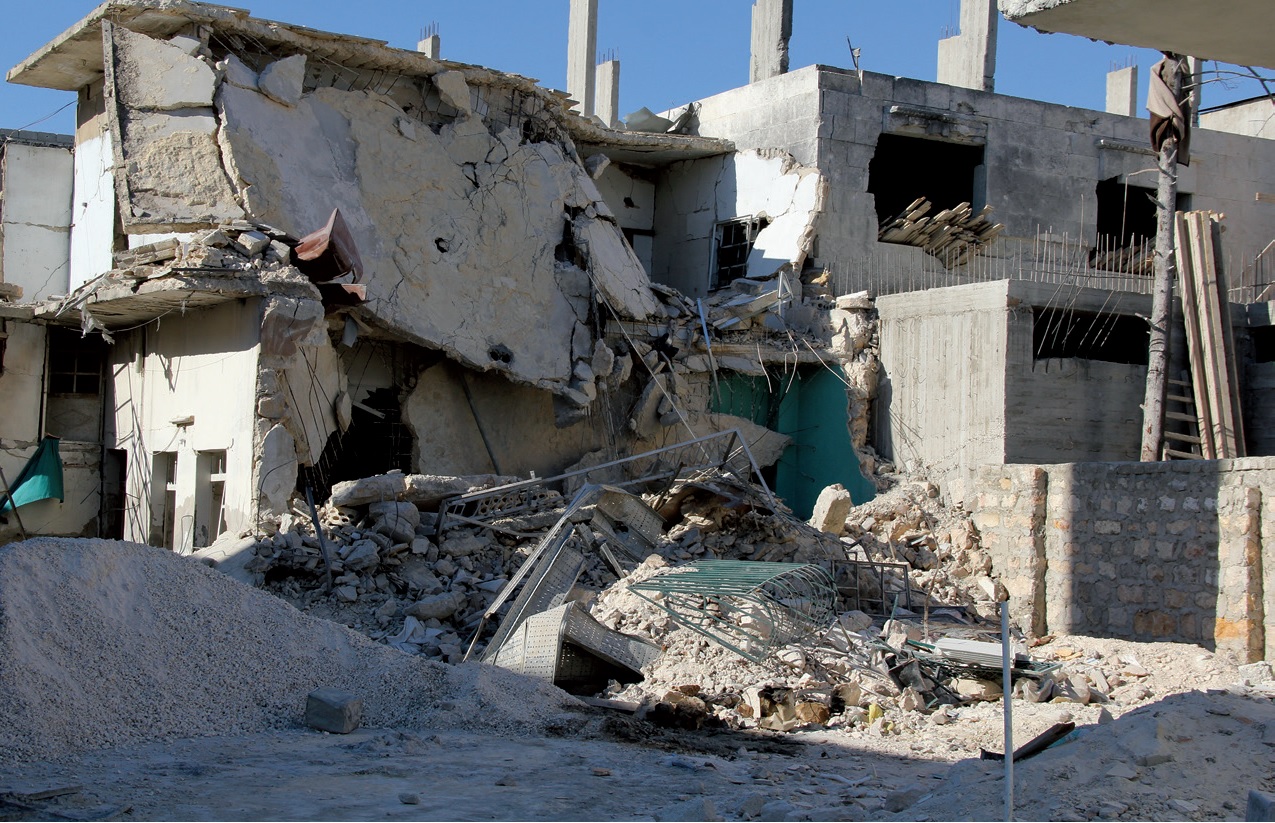 Safeguarding Healthcare Coalition
ACBAR participated to the Safeguarding Healthcare Coalition Report 2016, which reviews attacks on and interference with hospitals, health workers, ambulances, medical supply transports, and patients in armed conflict and times of political violence that violated these obligations in 2015 and during the first three months of 2016. It covers 19 countries: Afghanistan, Central Africa, Colombia, Democratic Republic of Congo, Iraq, Libya, Mali, Myanmar, Nigeria, Occupied Palestinian Territories, Pakistan, Somalia, South Sudan, Sudan, Syria, Thailand, Turkey, Ukraine and Yemen
Read the full report here
Publication - ACBAR
INTERNATIONAL HUMANITARIAN LAW
Safeguarding Healthcare in Afghanistan

Armed conflict in Afghanistan continues to take an unrelenting toll on the civilian population. The Office for the Coordination of Humanitarian Affairs (OCHA) reports that fighting affects the lives of 6.3 million Afghans and that, in 2015, almost 200,000 fled their homes, a 64% increase from the previous year. More than 8.1 million people are now in need of humanitarian assistance and 3.9 million people suffer from malnutrition or food insecurity.

In 2015, the United Nations Assistance Mission in Afghanistan (UNAMA) and the Office of the UN High Commissioner for Human Rights (OHCHR) documented 11,002 civilian casualties, including 3,545 deaths and 7,457 injuries. UNAMA and OHCHR also documented 63 incidents wherein antigovernment groups targeted hospitals, clinics, and health personnel—an alarming 47% increase from 2014. These incidents have led to multiple closures of health centers and the resignation of many female health workers, depriving civilians of access to health care.

According to the joint UNAMA/OHCHR report, the Taliban perpetrated 36 of the incidents, the ISIL fighters perpetrated 12, and Tehreek-e-Taliban (Pakistan)
perpetrated one incident. UNAMA and OHCHR could not attribute responsibility to any group in 14 of these cases. The incidents included looting of medical equipment, extortion of salary, and abduction and resulted in the closure of 11 health clinics. UNAMA/OHCHR also reported that Afghan Special Forces, supported by international military forces, conducted two searches on clinics in Helmand and Logar provinces, and documented the United States military airstrike on an MSF hospital in Kunduz city on October 3, 2015.

Data collected from NGOs by the Agency Coordinating Body of Afghan Relief and Development (ACBAR) during March 1, 2015 – February 10, 2016, however, recorded an even greater number of incidents—at least 92 incidents of attacks or interference with hospitals, clinics, pharmacies, medical personnel (including doctors, nurses, dentists, and support staff), medical vehicles, and medical supplies.

The differences between ACBAR's figures and those of the UN can be explained by different data collection methods and reporting periods.
In the 92 incidents ACBAR recorded, at least 55 people were killed and 48 were wounded. The incident that killed the most people was the US airstrike on the MSF-run hospital in Kunduz; MSF confirmed 42 people were killed, and 27 staff and many patients and caretakers were wounded. The remaining 13 people killed in attacks on health services were a result of targeted killings, abductions, or fighting in the vicinity of health facilities.

The majority of the incidents recorded by ACBAR were initiated by armed opposition groups, and intimidation was the most common tactic used. Many of these
incidents took place in the Eastern Region of Afghanistan, and involved armed opposition groups that claimed allegiance to ISIL threatening clinics, resulting in their
closure. ACBAR concluded the attackers perceived the clinics as an extension of government influence in the area. Additionally, it appears that armed opposition groups sought to acquire supplies.

Attacks on vaccination programs increased in 2015. ACBAR recorded 22 such incidents, most of which were targeted killings and abductions. Eight incidents involved armed opposition groups destroying or confiscating vaccination supplies and equipment. In one incident in Kunar Province, perpetrators abducted and later shot and killed three vaccinators. In December 2015, a gunman shot and killed a female polio worker on a motorcycle in Kandahar.

While the exact number of abductions of medical workers varies according to source, ACBAR documented at least ten such incidents, including the abduction and killing of the three vaccinators in Kunar. The motive behind these tactics varied greatly, ranging from intimidation to mistaken identity, and the duration of the abductions also varied from approximately 30 minutes to several weeks.

Health professionals were stopped at illegal armed opposition group checkpoints at least four times, and were questioned about the nature of their work before being allowed to continue on their journeys. In addition, criminal activity affected health services, with 26 incidents during the reporting period, including personal, family, or tribal disputes; robbery of clinics for supplies; and violence. The fighting also resulted in collateral damage to health workers, facilities, and supplies, with 13 such incidents recorded by ACBAR. On February 22, 2016, in the Sia Gird District of Parwan Province, a suicide attacker targeting Afghan security forces detonated an improvised explosive device near the entrance of a district health clinic, killing seven civilians and injuring seven others, including three children.


According to the ACBAR data, the Afghan National Security Forces (ANSF) were involved in nine incidents affecting the health sector, four of which were positive
developments, such as the rescue of abducted health personnel or the disposal of an improvised explosive device outside a clinic. The remaining incidents involved
the ANSF taking over or affecting clinics during clashes. In one case, the ANSF entered a clinic in search of medical supplies; in another, in July 2015, police entered a clinic in search of wounded members or armed opposition groups. Health workers have conveyed that some government and ANSF officials believe that Taliban receiving care in clinics are legitimate targets and doctors should not be treating them.

On February 18, 2016, the Afghan Ministry of Interior Special Forces and the international military conducted a joint operation in the Tangi Sayedan area of the Daimirdad District of Wardak Province and entered a government health clinic funded by the Swedish Committee for Afghanistan (SCA). Two patients and a young boy were taken away from the clinic and subsequently killed. Staff were arrested and beaten. The SCA is requesting that the Afghan government and the management of the foreign forces in the country provide a detailed explanation of the incident and conduct an independent investigation. The Swedish government has also been asked to follow up on the incident.

read the full report