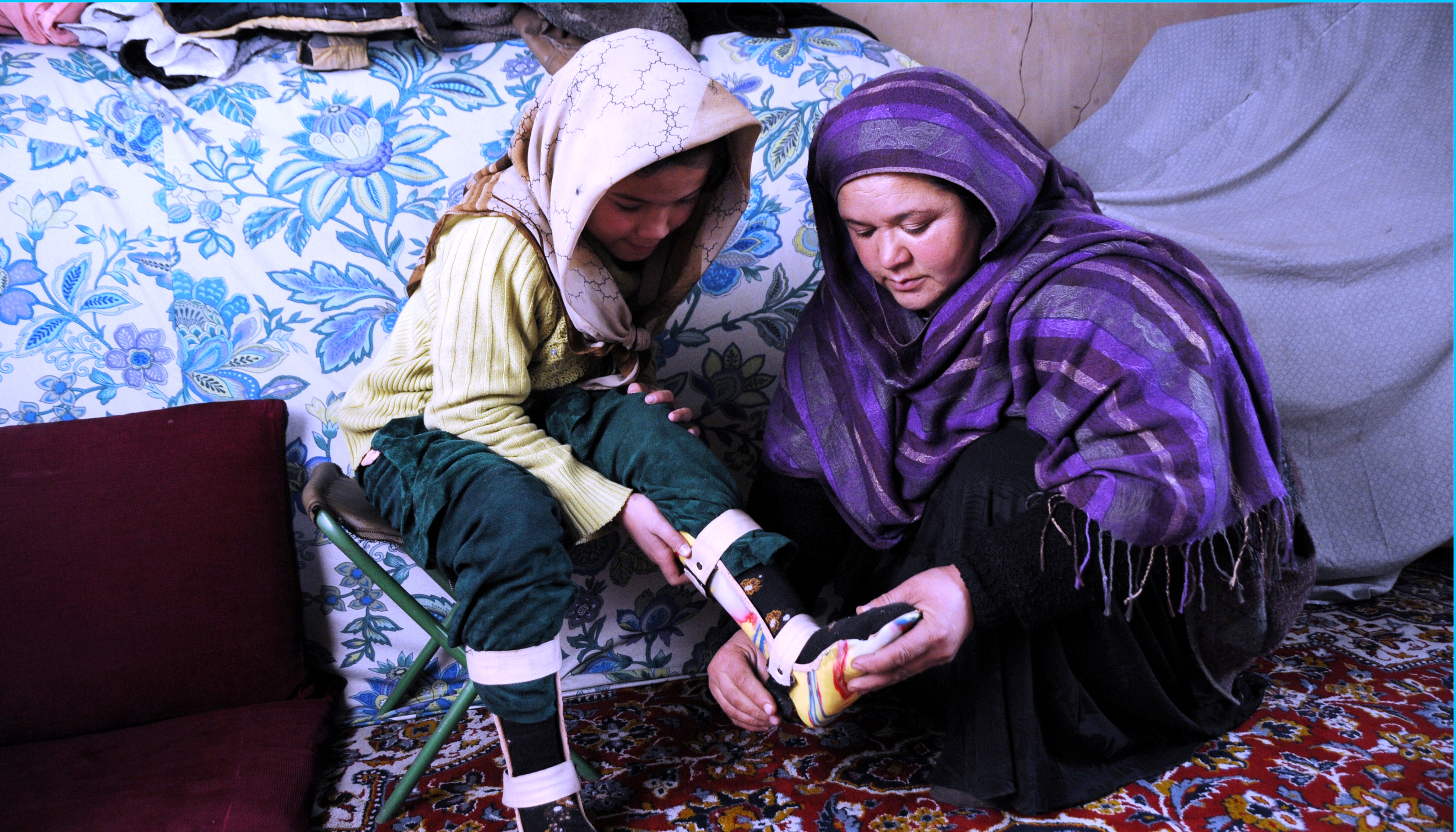 copyright ALSO
Afghan Landmine Survivors Organization (ALSO)
Afghan Landmine Survivors Organization (ALSO) was established in July 2007 based on the needs of persons with disabilities as a non-profit, non-religious, non- government organization.
ALSO strives to create an atmosphere where the rights of persons with disabilities are respected and they become full members of Afghan society.The NGO advocates for the rights of persons with disabilities based on the UN Conventions and national laws and provide services for persons with disabilities: education, livelihood, peer support, healthcare, rehabilitation and inclusion into the community.
Stories From Afghanistan
OP-ED
International Women's Day: Do not forget women with disabilities
Disability, Gender, Women's Day
By Nasem Khan Aliyar, Programme Manager for Aghan landmines Survivors Organizations (ALSO)
Women form half of Afghan population. While the law and constitution granted women with equal rights, they are far from enjoying them on an equal basis. Women with disabilities are no exception. The last report showed that 2.7% of Afghan populations are persons with disabilities and 41% of the 2.7% are women with disabilities. Women with disabilities are facing double challenges: being women and being with disabilities (NDSA 2005)
For women with disabilities, challenges include access to education, employment, discrimination and lack of participation in economic and social activities. Communities and families often have negative perceptions against them and do not allow them fully participate in society. Afghan landmines Survivors Organizations (ALSO) is often witnessing families who do not let their girls with disabilities participate in social events, go to school and work, either out of shame or to protect them from being exposed.
"Civil society and government do not have any strategy for supporting of women with disabilities. We feel that we are forgotten" said Amina Azimi, woman with disabilities working with ALSO as an Advocacy and Gender Officer. "We feel that our challenges are neglected by the government, donors, and civil society. It feels as if we have become invisible as no one is raising their voice for us. Our stories cannot remain untold".
According to ALSO, the Ministry of Labor, Social Affairs, Martyrs and Disabled (MoLSAMD) and Ministry of Women Affairs (MoWA) ought to build a strategy to support women with disabilities. While policies and programs have been developed, they only tackle the general disability sector without applying any gender lens. To foster positive changes for women with disability, ALSO recommends that the government of Afghanistan, Afghan civil society organizations, and international donors include women with disabilities in their policies and programs. Women with disabilities should not be forgotten from their policies and programs: they should be a priority.