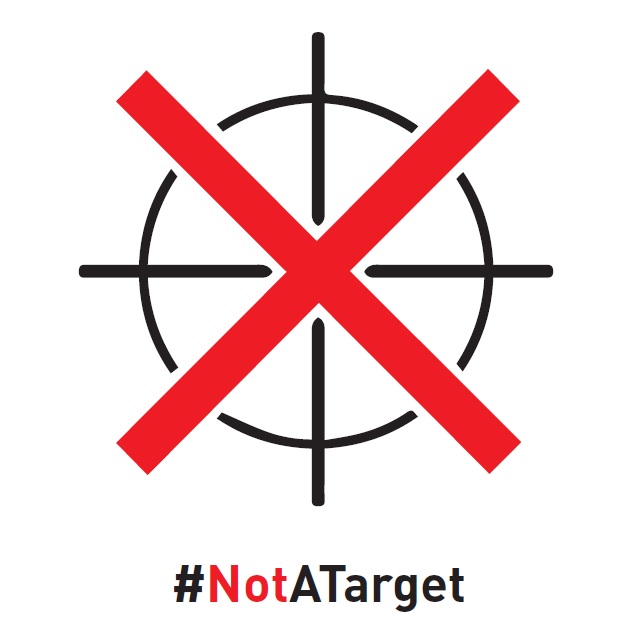 IN MEMORIAM
A year ago today, the US army conducted a series of air strikes on the MSF hospital of Kunduz. For approximately an hour and fifteen minutes, multiple, precise and sustained airstrikes targeted the main building. That night, fourteen MSF staff and 28 patients and caretakers were killed, and the North East region of Afghanistan lost its only trauma center of the kind. We NGOs in Afghanistan are forever shocked and appalled in the face of such a gross violation of international humanitarian law.
One year after the MSF bombing, ACBAR wishes to extend its condolences to all victims of such attacks, in Kunduz and all over the country. As the violence continues, health NGOs working in Afghanistan denounce attacks against healthcare.
This op-ed is signed by
ACBAR

AHDS

CARE

CORDAID

THE JOHANNITER

PU-AMI

SAVE THE CHILDREN
SWEDISH COMMITTEE AFGHANISTAN
OP-ED - Health NGOs in Afghanistan speak out
War on doctors, war on healthcare

Just before midnight on February 17th 2016, Afghan Special Forces entered a district clinic in the central region of Afghanistan. They assaulted the health personnel and then dragged two patients out of their bed. A young caretaker's relative, who looked about fifteen years old, was taken with them. Twenty minutes later, the two men and the boy were found dead, summarily executed. Swedish Committee Afghanistan (SCA) later on indicated that international foreign troop had been present nearby, while not entering the clinic.

The next day, a national newspaper titled the story "suspects killed in army raid on NGO-run clinic in Wardak". Yet, what happened that night was not simply a security operation: four months after the bombing of the hospital in Kunduz by the US army, Afghanistan had just faced another gross violation of International Humanitarian Law. Later in the year, another health facility was caught in crossfire between soldiers and armed opposition group in the middle of the day. As bullets started to hit the compound walls and shattered couple of windows, patients and staff rushed into the main corridor, looking for shelter. They were forced to remain half-day under cover, with no possibility to either leave or access the facility until the fighting stop. Fortunately, there was no casualty.

Throughout Afghanistan, attacks against healthcare facilities and staff have increased and become the norm. Only in the first half of 2016, UNAMA recorded 64 conflict-related incidents targeting healthcare and health personnel, resulting in 11 civilian casualties (five deaths and six injured), including seven healthcare personnel. An IED is detonated in a clinic, causing material damages and panic. Another clinic is taken over by armed forces, putting the facility on lock down. One day, a rocket sent by an Armed Opposition Group lands on a hospital wing run by an NGO. Regularly, ambulances are being shot at, arrested and utilized by all sides to transport their own wounded. Dead bodies are lying in the open air because their collection and transportation is being denied by the other side. Threat letters are dropped off at the gates of the health centers and health workers are detained, abducted, or harassed by the authorities and opposition groups, for the sole reason that they practice medical care "for the benefit of the enemy".

Beyond the casualties and the destruction of healthcare facilities, ordinary Afghans bear the brunt of the damage. NGOs are the main providers of health services in Afghanistan, reaching out to the most remote area of the country. When clinics are being attacked, civilians cannot longer receive the healthcare services they are entitled to. Women are left with no choice but give birth at home, unattended, risking complications or even death. Families with sick children have to travel elsewhere in the province in search of a safer clinic or are forced to postpone their journey to the doctor, until the sickness escalates. Today, we NGOs are striving to provide healthcare of the highest standards and build the local capacity. Capable staffs, doctors and nurses, are no more willing to risk their life to work, and hiring medical personnel, especially women, becomes increasingly difficult.

First, do no harm. As the Government of Afghanistan and world community gather in Brussels to reaffirm financial commitment to Afghanistan's future, safeguarding healthcare should be recognized as a key development factor. The millions of dollars invested in Afghanistan public and emergency health program cannot produce sustainable results if parties of the conflict keep on disrespecting the safety of health facilities, workers and patients. No matter the allegiance of a district, a village or its inhabitants, healthcare should be provided to all and without discrimination. Today in Afghanistan 3.1 million people are in need of health assistance[1]. To reach them, we need more than funds: we need commitment and concrete actions to protect healthcare by all parties in the conflict.
Recommendations:
To all
We remind all parties of the conflict that health facilities, medical staff, patients and transport being used for medical purposes are protected under International Humanitarian Law (IHL). These provisions of the IHL should be respected by all conflict sides, thus the wounded and sick must receive the medical care and attention required by their condition without any discrimination, and all parties should permit humanitarian organizations to provide them care. Similarly, each party to the conflict should take all possible measures to search for and collect the dead, including allowing humanitarian organizations to do so.

We call all parties of the conflict to commit to safeguard health workers, patients and health facilities in Afghanistan and to respect IHL. We urge all armed forces, national, international and opposition to stop using clinics and ambulances for military purposes, and cease all attacks and threats against healthcare workers, including polio vaccinators.

We strongly recommend Afghan citizens, the medical community, aid and UN agencies, and civil society (such as media and human right activists) to report incidents, condemn IHL violations and demand adherence to all health workers' rights to protection and immunity from attacks. We also request respect, collaboration and facilitation from the communities we work with in order for NGOs to deliver health services safely.
To the Government of Afghanistan
We welcome the signing of the National Policy on Civilian Casualty Mitigation and reiterate UNAMA's call for an urgent completion of its action plan and implementation. The policy should be enforced by all security agencies, including Afghan National Army, National Directorate of Security and Afghan National and Local Police. However, we demand that the National Policy on Civilian Casualty, or any policy derived from it, specifically addresses the special status of health facilities and workers, and systematically refers to the four Geneva Conventions of 1949, which Afghanistan is a signatory.

Increasing efforts should be made to train Afghan National Security Forces (ANSF) and authorities on applying the principles of International Humanitarian Law. While health NGOs are relatively well accepted by higher levels of ANSF leadership, misunderstandings and mistrust by local ANSF are growing more frequent: training should in priority focus on local level forces.

We urge the government to take on concrete measures against impunity and investigate, prosecute, and condemn those responsible of attacks against healthcare in a timely and impartial manner. A dedicated, permanent and independent body should be created to investigate incidents involving Afghan security forces, and its mandate should be extended to cases of harassment and false imprisonment of health workers by national security agencies.

Health facilities should exclusively be devoted to the care of the wounded and the sick, regardless of their affiliation. The Government should under no circumstances use them for military or political purpose, such as military bases or stations for elections.

We encourage the government to adopt the policy of life insurance for health care workers, especially In case of causalities during official works. It would be an incentive for health workers to continue working in the health facilities.
To Armed Opposition Groups
Threats, intimidations and "punitive actions" to force health workers to work in opposition held area should cease. We remind AOGs that NGOs abide to the principles of neutrality and impartiality, and that we strive to treat all patients without any discrimination, and according to their medical conditions.
To the International Community
We urge the international community, NATO included, to establish a mechanism ensuring independent, impartial, transparent and effective investigations of all violations of international humanitarian law by international military forces, including the attacks on MSF and Swedish Committee. The international Community should systematically publish findings of the investigations, and ensure that the cases are prosecuted by the appropriate international courts. Perpetrators, including political leadership should be held accountable. Finally compensation should be up to the level of the damages, taking into account their long term impact and the psychological trauma, and respectful of the dignity of victims and survivors.

The international community should continue to provide training and resources to their own troops and Afghan National Security Forces regarding IHL and Civilian Casualties' Mitigation to ensure compliance with obligations under international humanitarian law.
To NGOs
Health providers must continue to remain neutral and impartial. More collective efforts should be done in order to reach communities in contested, opposition held area, with the support of donors, authorities, AOGs and communities.

Health providers should strengthen collaboration, participation and ownership of local communities (health shuras), such as encouraging stakeholder consultations and joint monitoring. Health NGOs should raise community awareness on their right to health, particularly through political and religious leaders.

Health NGOs should ensure training on IHL for all staff, not only medical personnel but also for support staff.
[1] Humanitarian Needs Overview 2016