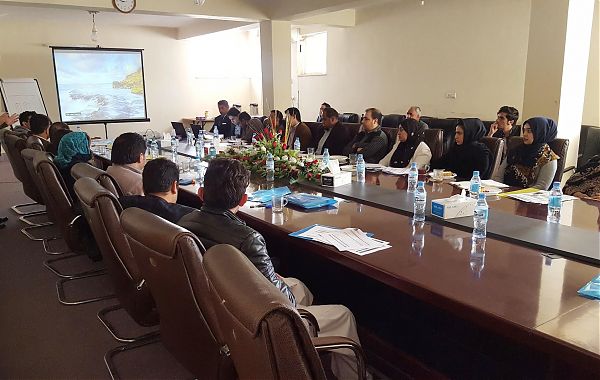 Stories From Afghanistan
INTERVIEW
ACBAR Twinning Program: Encouraging participation in clusters for Afghan NGOs
Capacity Building, Humanitarian Coordination
ACBAR: What are your responsibilities as a cluster? And as a cluster participant?
FSAC: FSAC Cluster has 6 core functions. First, we support service delivery and ensure that service delivery is driven by strategic priorities. Second, we inform the Humanitarian Coordinator (HC) and Humanitarian Country Team's (HCT) strategic decision-making, by conducting needs assessments and gap analyses that allow us to identify solutions for (emerging) gaps and to prioritize needs. Third, we plan and develop the response strategy, by setting indicators, standards and guidelines for all partners. Fourth, we monitor and evaluate the performance of the cluster. Fifth, we identify advocacy concerns to contribute to HC and HCT messaging and action. And finally, our sixth function is to build capacity in preparedness and contingency planning.

OHW: OHW is responsible for having close coordination and reporting on the project activities to FSAC so the IM officer can create a mapping of the FSAC presence and activities. We also upload project activities report in the online Report HUB. Partners also share their assessment, good practices, success stories and lesson learned with FSAC and a wider group, for example, FSAC newsletter publishes partner's articles related to food security and agriculture response in the country.
ACBAR: Many Afghan NGOs do not participate actively in the clusters, why not? What can you tell them to encourage them?
OHW: It is probably because of the low awareness of the cluster system and that they do not have the relevant technical staff to cover all the meetings.. As a national NGO, ourselves, we recommend that our peers participate in clusters actively.

FSAC: Amongst the challenges for Afghan NGOs, we found the difficulty for some NGOs to afford transportation cost, the limited technical staff in food security, the language barrier, and the low awareness of the cluster system. To encourage NGOs to participate, we brief partners on cluster core functions and importance; we conduct partners' capacity building programs; we give technical support during proposal developments; we undertake advocacy activity on behalf of NGOs; we share regular response gap analysis and assessments; and finally, we enhance partners visibility (with the 3Ws, newsletter, bulletin and FSAC reports).
ACBAR: How did the Twinning program help NGOs to know about the importance of the cluster?
OHW: We were already attending clusters before the Twinning Program, but not on a regular basis. With the Twinning Program, we have bi-weekly meetings or monthly meeting with ACBAR colleagues and they encourage us to have regular participation in the clusters. The "Twinning"/ "pairing" part is a good way to promote this: with our international partner; we sort of have a "coordination buddy" in our own cluster.
FSAC: National NGOs compared to International NGOs have more access throughout the country, so we really appreciate the role of the Twinning Program in promoting National NGOs capacity. The Twining Program also emphasizes carrying out quality assessments which enrich the data and analysis of the cluster.
The Twinning Program is funded with UK aid from the British people.
Learn more about the Twinning Program