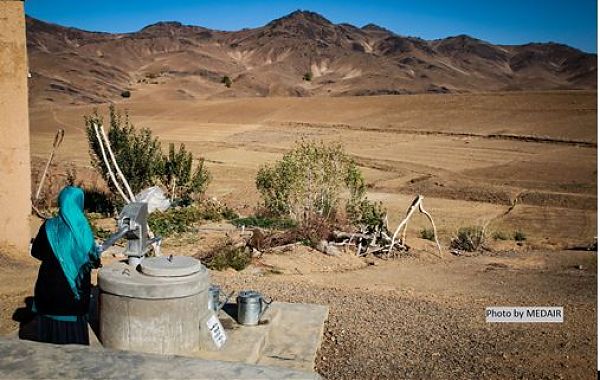 Whilst complementarity between humanitarian and development interventions is crucial – it is however essential to ensure that life-saving humanitarian assistance to all those in need remains removed from political objectives. Hundreds of thousands of people have already displaced, residing in camps on the outskirts of urban centres such as Qala-e-Naw, Badghis and Herat city, Herat. Many of these families remain in urgent need of adequate shelter, security of land and protection – needs that are likely to increase as winter approaches. Whilst there are many political and developmental incentives for these families to return to their areas of origin, not least due to the upcoming planting season, many are unable or unwilling to do so. The reasons for individual families displacing are often multi-faceted, and whilst the trigger for this displacement may have been drought other factors beyond the provision of assistance in their area of origin impact their decision to return.
It is therefore essential that humanitarian actors continue to uphold the principle of humanity and provide assistance to those in need, both in areas of displacement and areas of origin.
Drought in Afghanistan is nothing new and ultimately the humanitarian consequences of this drought could have been mitigated with earlier action and better coordination between humanitarian and development actors. As in previous droughts to affect Afghanistan early warning signs were present. It was clear from early 2018 that there was a significant deficit in rainfall and in Ghor province ACF's emergency response team received reports of families displacing to Chaghcharan due to drought as early as January. Yet the collective response to the drought was only mobilised in July – 7 months later.
The response to the drought in many ways represents a collective failing of the entire community. As NGOs, we must hold ourselves accountable and strive to speak with a stronger joint voice to advocate for timely, principled and comprehensive response to severe food insecurity and hunger in Afghanistan. Systemic issues exist in all countries that prevent or discourage early intervention to slow-onset crises. Given the recurrent nature of such crises in Afghanistan, we should address these issues, pilot early warning systems, explore parametric triggers to release funding sooner, and support the new Famine Action Mechanism led by the World Bank.
As a community, in community including the government, donors, UN agencies and us as NGOs, we must take more responsibility to ensure that lessons from this crisis help prevent the next.
Felicity Butterly PhD
Deputy Country Director – Programmes, Action Against Hunger