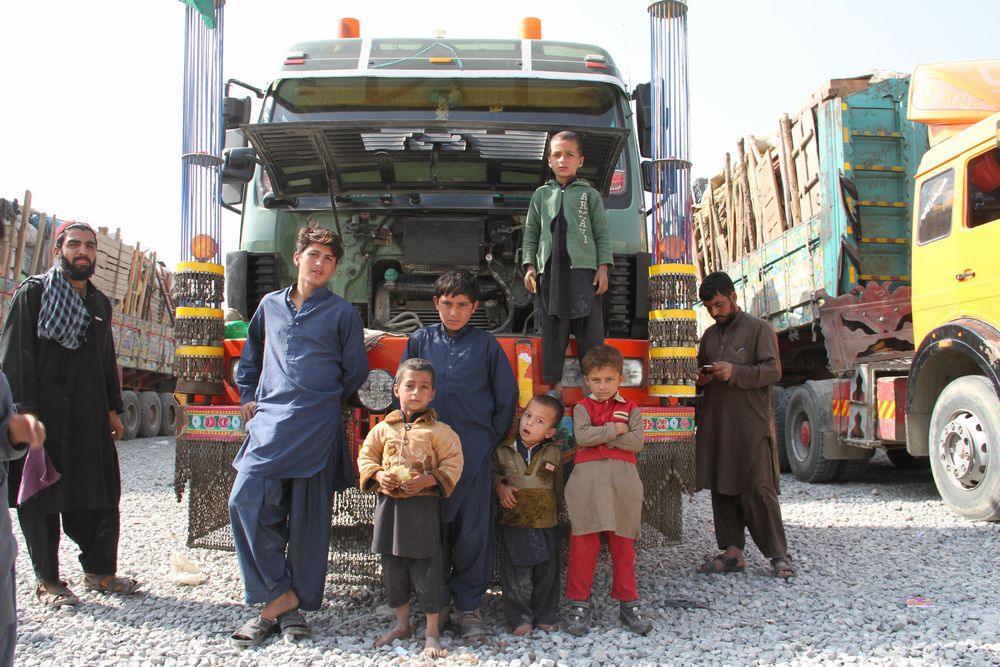 © 2016 Hussain Sadat- An Afghan refugee family forced out of Pakistan stands by a hired truck laden with their possessions after an overnight journey, October 2016. HRW
Publication Digest
A compilation of recent reports & researches by ACBAR members and other stakeholders on one particular topic.
Looking for a document? Check our resource library: External Publications, Policies & Laws, Good Practices & ACBAR papers
DIGEST
YOUR READING LIST
Displaced, Migrants, Refugees, Returnees
The 76-page report, "Pakistan Coercion, UN Complicity: The Mass Forced Return of Afghan Refugees," documents Pakistan's abuses and the role of the United Nations High Commissioner for Refugees (UNHCR) in promoting the exodus. Through enhancing its "voluntary repatriation" program and failing to publicly call for an end to coercive practices, the UN agency has become complicit in Pakistan's mass refugee abuse.

Conclusions of the 28th Tripartite meeting held in Islamabad on 15th of February. The parties agreed that the resumption of the returnees operation will take place on 1st of April 2017.

This month, the paper analyses both internal movement within Afghanistan and migration towards India and Indonesia. It is based on interviews with 310 people in Afghanistan, 61 in India, and 66 in Indonesia conducted in December 2016. 4Mi data collection and analysis is being conducted with the purpose to increase knowledge about drivers of movement and protection risks faced by Afghans.

This particular report is part of a three-country study that focuses on the internally displaced women at the nexus of conflict and displacement who are confronting multiple dimensions of insecurity. It aims to deepen the understanding of the complex realities of IDP women in Afghanistan.

IOM has been conducting socio-economic surveys using randomized sampling at the Torkham border in Nangarhar. From 2 November 2016 through 7 February 2017, a total of 435 heads of household were interviewed at Zero Point and IOM's Transit Center near the border.

In 2016, Afghans remained the second-largest group both of migrants seeking protection in Europe and of those formally applying for asylum. In part 1, AAN looks at the latest figures and trends as well as changes in policy and social climate that impacted the situation for Afghan asylum seekers in Europe. Part 2 is an overview of the situation in a number of individual European countries and part 3 a case study on Germany, the largest recipient country in Europe for refugees