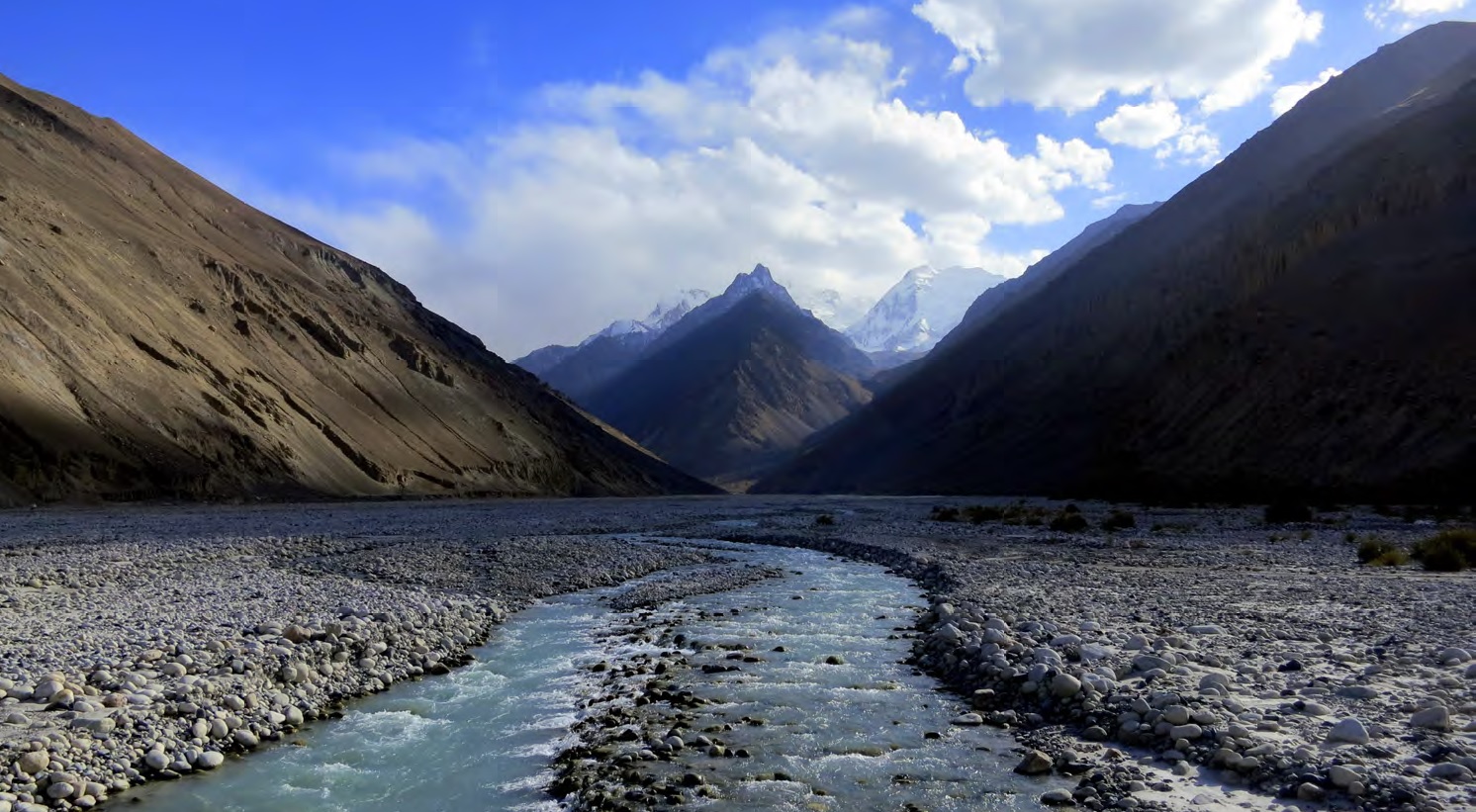 © UNEP/ Alec Knuerr/ Glacial waters in Badakhshan
Publication Digest
A compilation of recent reports & researches by ACBAR members and other stakeholders on one particular topic.
Looking for a document? Check our resource library: External Publications, Policies & Laws, Good Practices & ACBAR papers
DIGEST
YOUR READING LIST
Environment protection, Climate Change and Disaster Risk Reduction
Prepared by NEPA and UN Environment, this report includes the most detailed and up-to-date climate change projections for Afghanistan at national and regional levels.This report is the first of its kind and puts valuable information in the hands of the Afghanistan's leaders, decision-makers, and environmental groups to help build Afghanistan's resilience to climate change.

Prepared by NEPA, UN Environment and WFP, the report includes the aforementioned climate change projections and maps them over livelihoods and food resilience. It draws specific attention to the country's agricultural base, upon which the vast majority of the population relies for daily subsistence.

This interactive case study documents the lessons learned from applying Ecosystem-based Disaster Risk Reduction (Eco-DRR) in the Koh-e Baba Mountains of Bamyan, Afghanistan. The report features human-interest stories, reflections from project partners, as well as a short video, which provide the reader with first-hand experience of the context, project activities and impacts. This project was funded by the generous support of the European Commission.
Prepared in collaboration with the ARC (Afghanistan Resilience Consortium), which gives some concrete recommendations on how to build meaningful resilience in Afghanistan, including establishing a national resilience framework, institutional capacity building of ANDMA, developing a national resilience NPP. This paper was endorsed by ACBAR and presented to the Brussels Conference.

Sendai Framework for Disaster Risk Reduction (2015-2013)

Prepared by UN Environment and OCHA, this is the result of a country-level study to identify the degree to which environmental considerations are integrated into humanitarian planning/action, as well as entry points for further mainstreaming. It argues that in protracted conflict and complex humanitarian crises, integrating environmental resilience principles in emergency response can greatly contribute to peace building and reduce vulnerability among displaced and host populations.

Prepared by NEPA and UN Environment, the report maps the country's climate-related institutions, governance frameworks, and inter-ministerial coordination mechanisms in order to identify entry points for mainstreaming of climate change into the country's development framework.

Prepared by NEPA, MAIL and UN Environment, it provides detailed documentation of rural technical knowledge on the various endemic plants used in agriculture and animal husbandry. This guide aims to introduce Afghanistan's teachers, students, farmers, field workers and managers to the cultivated crops, and wild fodder and forage plants that contribute to these complex traditional farming and pastoral systems.