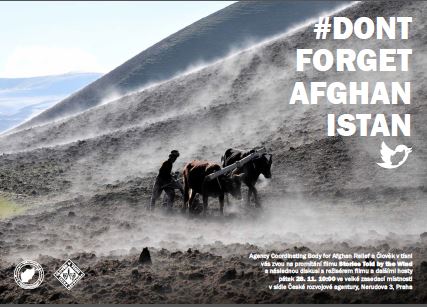 Strategic plan
Vision
Effective NGOs, Stronger Communities
Mission
To provide an efficient platform for members to carry out effective humanitarian and development activities in Afghanistan
Values
The Code of Conduct is a set of shared norms, principles and values – developed by ACBAR, AWN, ANCB, and SWABAC – that aims to guide the NGO conduct in Afghanistan. Below are ACBAR's six general principles as promoted by the Code of Conduct
Moreover, in ACBAR's Statute of Operations, the following values support the six general principles:
Commitment and Excellence
Social and Economic Justice
Accountability and Transparency
Empowerment and Collaboration
Compassion and Empathy
Innovation and Sustainability.
Read the documents:
Coordination
ACBAR will facilitate coordination mechanisms including the coordination of communication operations. ACBAR's role is not to duplicate sectoral, cross-sectoral working groups or OCHA's humanitarian clusters that already exist. Instead ACBAR may call for ad-hoc meetings and workshops, based on member needs and solicitations.
Goal Strengthen coordination responses, roles and activities to improve member engagement
Objective 1: Organize diversified and relevant monthly meetings for the AHF (Afghanistan Humanitarian Forum), ADF (Afghanistan Development Forum), AWG (Advocacy Working Group), special meetings, and quarterly directors' meetings
Objective 2: Improve the structure and follow up processes of all ACBAR meetings
Objective 3: Maintain database of contacts of ACBAR members and contacts of relevant humanitarian and development actors
Advocacy
ABCAR will facilitate advocacy activities through meetings, information sharing, policy discussions, analysis of key trends and issues, publications, and coordinated campaigns. These activities will be conducted at the national and international levels, and will include national NGOs (NNGOs), international (INGOs), donors, partners, and other coordinating bodies. As a coordinating body, ACBAR will represent the interests of its members in all of its work, retaining a global perspective that is relevant at a local level.
Goal Influence policy and represent a strong and united voice for ACBAR members to targeted audiences
Objective 1: Draw on and promote evidenced-based research to influence policies related to humanitarian and development aid and NGOs
Objective 2: Ensure that the identity and principles of NGOs are understood, respected, protected and defended
Objective 3: Enhance the profile and public awareness of both the humanitarian and development priorities and NGOs in Afghanistan
Objective 4: Create different fora to promote dialogue between NGOs and decision makers
Objective 5: Provide and support an advocacy platform for members working on sector-based issues
Knowledge Management
ACBAR will collect, analyze, store, and disseminate NGO relevant information to its members. The website, electronic communication and meetings will be the primary methods for disseminating this information.
Goal Strengthen the collection, analysis, storage, and dissemination of information to members
Objective 1: Improve members' understanding of the NGO landscape in Afghanistan
Objective 2: Improve communication with members
Objective 3: Increase access to electronic resources for members
Objective 4: Increase members' understanding of and access to donors
Capacity Building
ACBAR will work towards increasing the capacity of its member NGOs to participate in the planning, co-ordination and delivery of humanitarian and development programs in Afghanistan. ACBAR will invest in capacitating its own workforce to build the skills and resources that are needed to support its member NGOs.
Goal Develop the capacity of ACBAR members and local CSOs to be more effective
Objective 1: Strengthen the institutional and service delivery capacity of ACBAR members and civil society actors
Objective 2: Improve NNGO knowledge of international standards and best practice in the humanitarian and development sectors
Objective 3: Increase the capacity of NNGOs to engage with the humanitarian clusters and the humanitarian sector at large