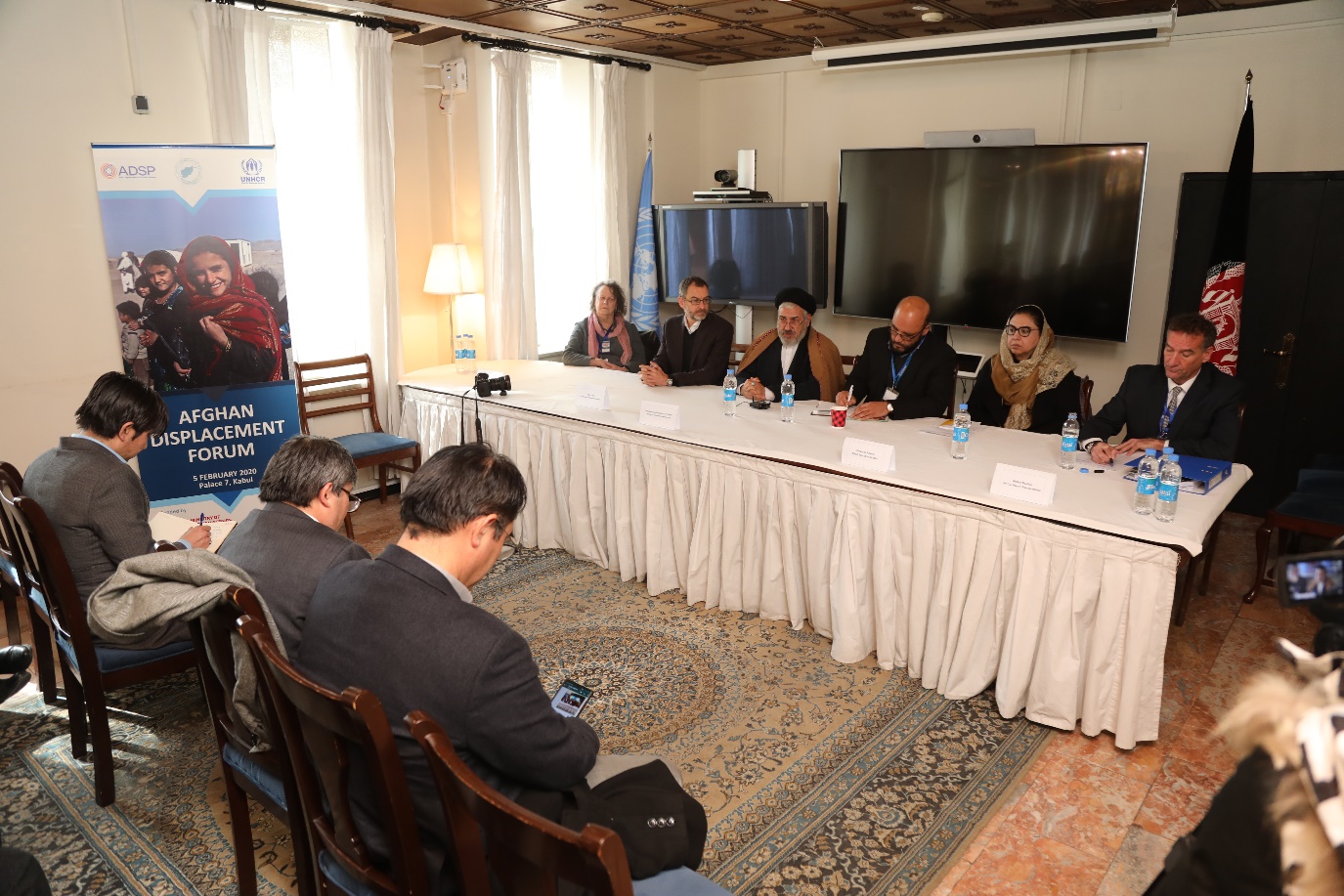 Afghan Displacement Forum in Kabul
Bringing the Global Refugee Forum discussions to Afghanistan
The Asia Displacement Solutions Platform (ADSP) is a joint initiative launched by the Danish Refugee Council, International Rescue Committee, Norwegian Refugee Council and Relief International, which aims to contribute to the development of solutions for populations affected by displacement in the region.
Afghanistan can benefit from the skills brought by returnees, but the support of neighbouring countries hosting Afghan refugees remains critical to peace and stability.
The Asia Displacement Solutions Platform (ADSP), the UN Refugee Agency (UNHCR) and the Agency Coordinating Body for Afghan Relief and Development (ACBAR) jointly hosted the Afghan Displacement Forum on 5th February 2020, at UN's Palace 7 in Kabul, Afghanistan. The Kabul event sought to bring together a wide range of organisations and key players interested in and supporting efforts on addressing Afghan displacement. This follows the first Global Refugee Forum (GRF) which was held in Geneva in December 2019 and aimed to maintain dialogue and thinking around how to work collectively towards meeting the objectives of the Global Compact on Refugees (GCR).
The event brought together a wide range of organisations and entities including government officials, UN agencies, the donor community and international and national civil society actors. Seven national and international NGOs participated in the marketplace, exhibiting their ongoing projects and displaying products and handicrafts produced by the communities they support. A high-level panel discussion included attendance by H.E. Hussein A. Balkhi, Minister for Refugees and Repatriation; Toby Lanzer, UN Resident and Humanitarian Coordinator; Marnie Gustavson, Executive Director, PARSA and Palwasha Hassan, Executive Director, Afghan Women's Educational Centre (AWEC). The Panel was moderated by Alistair Boulton, Deputy Representative, UNHCR. Discussions addressed, in particular, insights and experiences on successful re-integration of returnees alongside challenges of achieving durable solutions within the region.
The panel discussion and questions from the floor addressed issues and realities on the ground, including the impact of safety and security concerns, and the challenges of ensuring jobs and livelihoods for the general Afghan population, access to housing, land and property, education for Afghan children and universal health care.
The importance of inclusion and participation was highlighted as essential to the successful re-integration of returnees. 'Returnees can bring a lot of knowledge back into the country', said panel speaker Palwasha Hassan, a former refugee. 'Returns should be considered a human issue and not as a burden.' The significance of the discussions was highlighted by the Minister who personally attended to signify the importance of Afghanistan's commitments towards meeting the objectives of the GCR. 'In order to reach durable re-integration, we must not only address housing, land and property issues, but also livelihoods' the Minister said. Toby Lanzer reiterated the need to listen to the people and to be stronger advocates for what is most needed. 'Unless there is peace, you will not get foreign direct investment and repatriation of capital to Afghanistan, so the economy will not grow'. Mr. Lanzer also pointed out that Afghanistan 'already needs to generate 450,000 additional jobs per year to meet the needs of its existing population', and more would be required in the event of large-scale return. Marnie Gustavson pointed to the challenges faced by Afghan families, many of which are under tremendous pressure and becoming increasingly transitory, contributing to family breakdown. Ms. Gustavson also stressed the need to focus on success stories, allowing them to 'shape the narrative and to provide a blueprint' for what works in integration.
Discussions also expanded to the current status of the asylum space in host countries such as Iran, Pakistan and Turkey. Minister Balkhi and Toby Lanzer shared views on the critical need for asylum space to be respected and for dialogue to continue with hosting countries
For more information http://www.acbar.org/upload/158183695132.pdf
This event was funded by the Ministry of Foreign Affairs of Denmark.