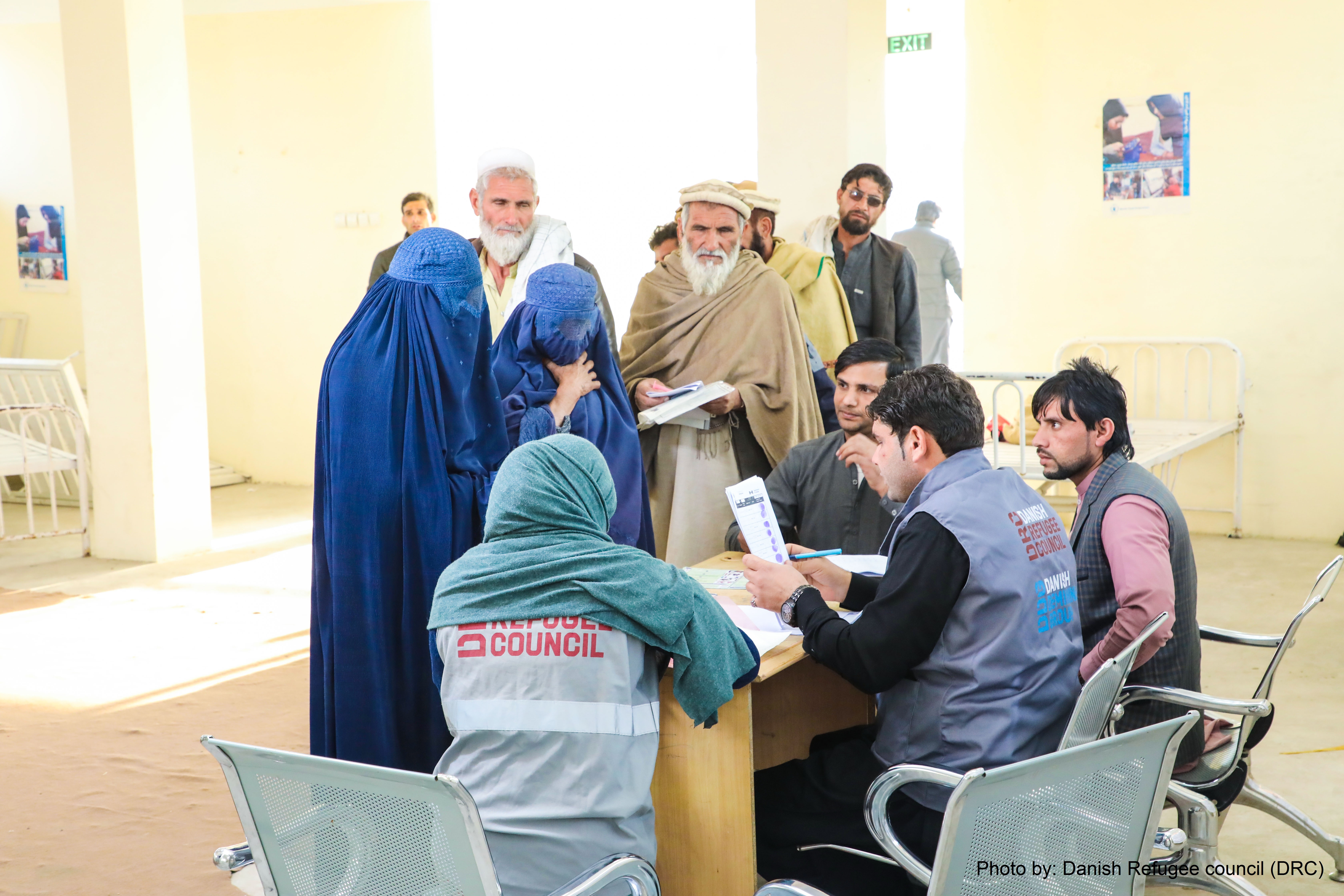 My name is Laila Ahmadi, I come from Logar Province and I have been working as a humanitarian worker with different NGOs since 2001.
Working as a woman in this field is very difficult in Afghanistan due to different barriers of culture and tradition. Many families do not allow their women members to work or travel outside the house because they feel that this brings shame on the family. I chose this profession because our country has suffered from over three decades of war and violence and I feel comfortable and strong in my work supporting affected and needy people. I remember one time when a huge flood affected 4,000 families in the district of Guzargaye Noor in Baghlan Province in June 2014.
I was the first woman aid worker to reach the place with our team and we provided cash services for 956 families, despite challenges of lack of telecommunication and food. Similarly in April 2014 a huge flood affected 8,000 people in Khawaja Doko in Jawzjan province and we responded in 24 hours and distributed cash for 13,000 families.
Part of my work is to provide individual protection assistance to sick or injured people so that they can be referred for medical treatment in hospitals. One recent example was a child who had a cancer inside of his mouth and I took him to the hospital and got treatment for him. So I feel great satisfaction helping affected and vulnerable people and seeing a positive reaction when we provide assistance.
NGOs do pay more attention to the needs of women IDPs, refugees and returnees in to their programs but it is still not sufficient. We need more livelihoods programs for women. I have not seen any comprehensive Government program for women who are head of households. I think the Government should improve support for women that are more vulnerable and day by day continue to lose their sons and husbands in the current conflict in Afghanistan. It is really difficult for women to live and work in this environment.
I request the Government of Afghanistan to ensure peace in Afghanistan, and support and protect women as a priority.
Ms. Laila Ahmadi works with DRC as an emergency officer.