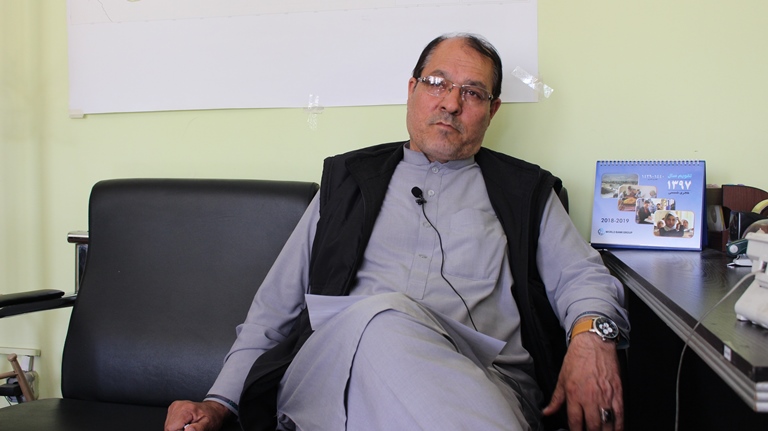 "A Friend in Need is a Friend Indeed"; interview with Hakim Gul

Published Date: 08:50 AM 11-06-2018 Updated Date: 09:51 AM 11-06-2018
ACBAR NGO members had programs for supporting refugees in Pakistan and working on cross border activities. In order to coordinate better, NGOs were sharing the information through ACBAR and coordinating services in those areas. Regular meetings were held in ACBAR, than later other coordinating bodies like ANCB and SWABAC also started working.
We asked Hakim Gul about the achievements of ACBAR at that time, he replied: "The Afghanistan Resource and Information Centre (ARIC) was a big achievement of ACBAR. It is now a world wide centre for anyone who wants to research about Afghanistan and is based at Kabul University under the name ACKU. Nancy Dupree was responsible for this."
Engineer Hakim Gul says as the situation is changing so the role of ACBAR also must change. "At that time when ACBAR started there were refugees and emergencies and we were trying to save the lives of people.  Now there is an established government, ACBAR must change its mission and focus on capacity building to provide knowledge and tools to NGO staff. Also play an advocacy role on behalf of its members and the Afghan civil society. ACBAR must ensure transparency and accountability through effective and efficient utilization of resources to the best satisfaction of the government, donors and responsive to the needs of the people and improve coordination among its members and all stakeholders."  
The strongest thing for ACBAR has always been its members. ACBAR coordinates all issues with member organizations, thus the voice of ACBAR is in reality the voice of its members who are represented by ACBAR. Sometimes NGOs are doing many activities but there is less publicity. Hakim Gul's recommendation to NGOs is to publicize better what is being done. Show to the people what you do through the media. NGOs should work together to show the results of their activities to the people and to the government so that they will know the importance of NGOs work and will be satisfied with the essential value of NGOs.