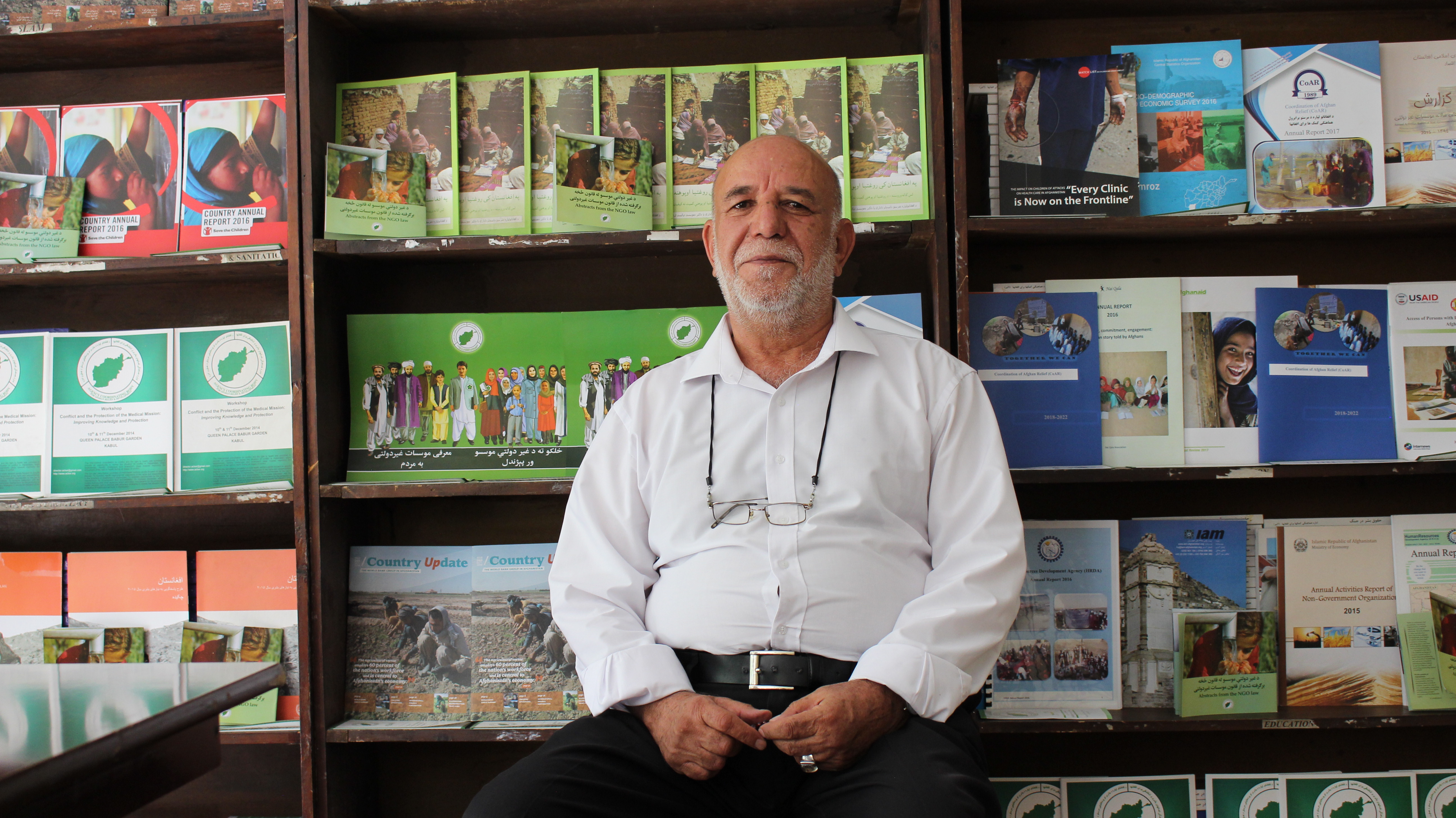 NGOs should have their own role in Afghanistan

Published Date: 10:19 AM 16-10-2018 Updated Date: 10:15 AM 25-11-2018
Work with ACBAR
In terms of achievements during my time as a member of Steering Committee and Chairman of ACBAR, I think we worked very closely as a team with national and international representatives on the Steering Committee.  Amongst other things we looked at improving the capacity of national NGOs regarding proposal writing and receiving funds from international donors. In recent years, with the collaboration of ACBAR's training and Twinning programmes the capacity of National NGOs significantly has been improved and now they are able to apply, receive funds and implement different projects in a high level which is one of the significant achievements of last few years.  Also we saw an increase in the gender balance in ACBAR and now a number of qualified and experienced female employees are working which is a positive achievement. Another achievement was creating good coordination with Government Ministries which is one of the main activities of ACBAR; for example advocating on tax and reporting issues on behalf of NGOs under Article 24 of the Brussels SMAF commitments.
Two challenges I see are firstly, the continued lack of coordination: there are a lot of coordination bodies such as AWN, ACBAR, ANCB and SWABAC and ACBAR has worked hard to collaborate with all of them and provide support and advice. The second challenge is still distinguishing between good NGOs and bad NGOs.  We need to cooperate with government to distinguish between NGOs and identify those NGOs who are not reporting and complying with the NGO Law.  Those NGOs that are corrupt and implementing weak projects should be dissolved by Ministry of Economy immediately. Those NGOs who are reporting on time, who are not corrupt and can demonstrate the quality of their work need to be encouraged by the Government and the International community.
Future Role of NGOs
NGOs should have their own role in Afghanistan.  The Government is responsible to provide services for the people and community.  NGOs need to monitor the policies made by government and assess if they are based on needs of the people and observe whether the policies are being implemented by government or not.  NGOs should influence policy makers to ensure the needs of the people are included. Currently ACBAR has started a working group to look at the Citizen's Charter program.  ACBAR is monitoring that if the Citizen Charter is meeting its objectives or not.  This watchdog role is  important.
Finally I think ACBAR has an important advocacy role to continue to raise problems and  issues with the Government on behalf of and NGOs and help to solve them.   As we see, in the past people had little trust in NGOs and they did not believe in activities of NGOs but ACBAR has efficiently solved these issues through printing of booklets and campaigns to promote the creditability of NGOs.
Mr. Amanullah Jawad, Deputy Director of RRAA (Rural Rehabilitation Association for Afghanistan), a national NGO member of ACBAR, was member of ACBAR Steering Committee from 2006 - 2017 and Chairman of ACBAR Steering Committee for 2 years from 2014 - 2016.