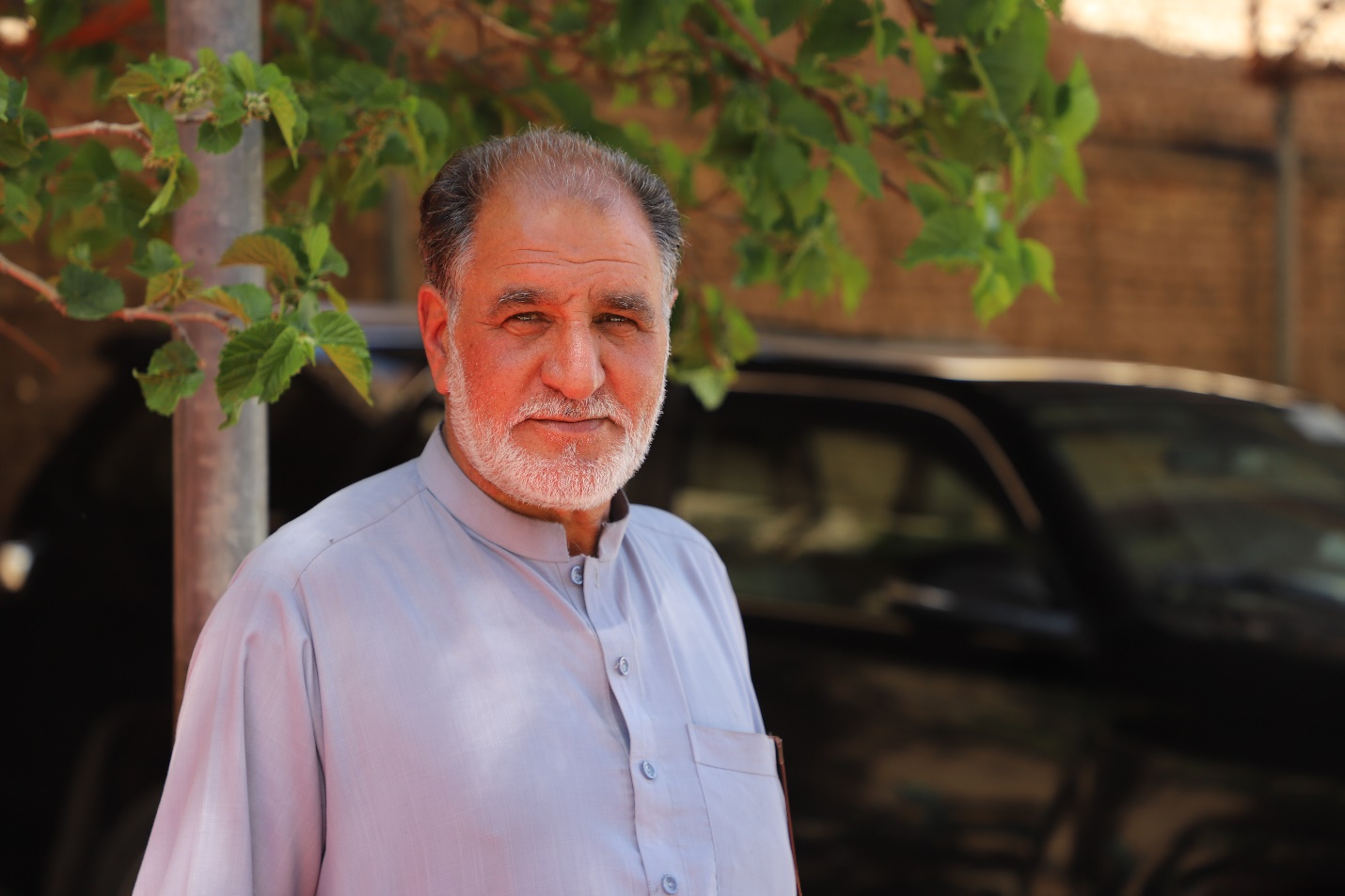 #RealLifeHero in Herat, Afghanistan Hard work that pays off seeing hope in the eyes of those we serve

Published Date: 04:57 PM 20-08-2020 Updated Date: 05:01 PM 20-08-2020
Ghulam Rabbani Sharifi is a 52 year-old #RealLifeHero from Herat in western Afghanistan who has been working with World Vision Afghanistan since 2002. Early on, through his passion to help alleviate the suffering of his fellow citizens, Ghulam put his personal vehicle to use to provide services to humanitarian operations in his region. His dedication and energetic work led to the organization offering him a full time job and within five years, he became head driver.
Over the years, Ghulam has accompanied his colleagues to the most hard-to-reach and remote areas in Herat, Ghor and Badghis provinces and feels a sense of satisfaction on a daily basis, knowing he has helped facilitate getting resources and staff to the people most in need, safely and securely. It does not come easy as many areas are located in insecure districts and Ghulam puts his security training to use during every journey. When needed, this means he is available even during weekends if need be, so that there is no disruption to humanitarian assistance being provided. 
With all the challenges and hazards in his job, what does Ghulam find most satisfying?
'As a father of seven children, I find peace and comfort when I see our work leads to life-changing experience for other parents and fathers who are desperate and struggle to find sustenance for their children. In spite of challenging environment for our operation that is posed by the security risk, my work pays off when I see hope in the eyes of vulnerable communities particularly children that we serve.'
Ghulam is just one of World Vision Afghanistan's #RealLifeHeroes.  We salute them all on World Humanitarian Day and every day.