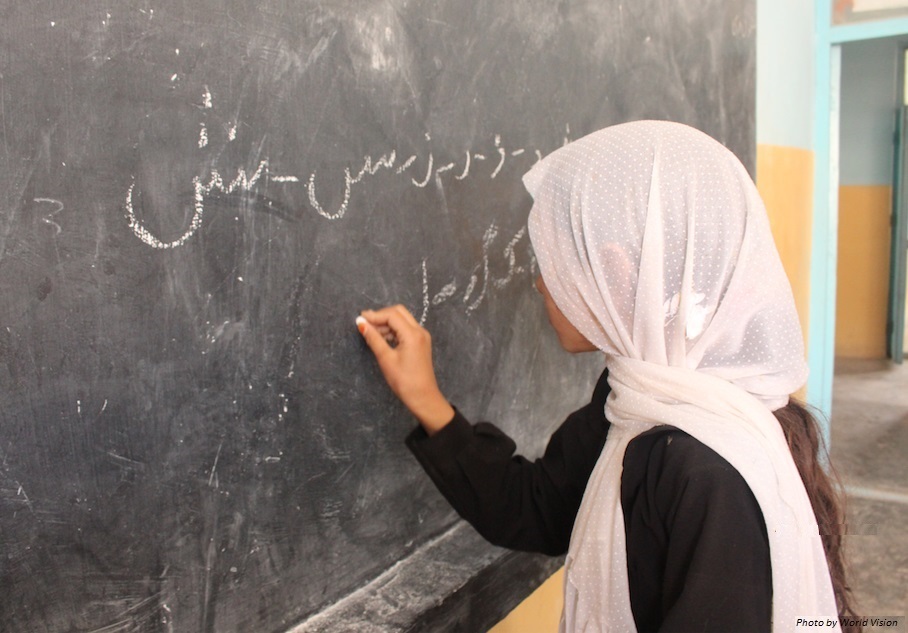 ACBAR Statement on International Day of Peace 2020

Published Date: 11:50 AM 22-09-2020 Updated Date: 04:12 PM 22-09-2020
For nearly two decades, improved opportunities for the Afghan people include more access to education for girls and boys, stronger women's participation in society and economy through professional work and small businesses, and representation in their communities; and increased access to civil documentation and health services. To achieve a fair and durable peace, negotiations must be enriched by these realities on the ground and the direct experience of those communities. Internal displacement, youth disillusionment, and women's and girls' unequal access and role in society all must be at the forefront of the Intra-Afghan Peace Talks. 
An inclusive and just peace in Afghanistan would allow more young women like Mina* who, despite cultural and social restrictions in her eastern region community, convinced her parents to that she should go to school across the country. She now attends Herat University – living in a dormitory with other hope-filled young Afghan women. "I am putting all my energy into finishing my studies, enduring the hardship of being away from home for the first time. My parents are ignoring the social pressure on my family because they believe my generation must have a role shaping my country, and it has to start now through my education. I would love to secure a career as a civil servant one day."  Mina and all the young women and girls like her are counting on a just and inclusive peace to realize their future goals.
This year's theme for International Day of Peace – Shaping Peace Together – captures the prerequisite for sustainability of peace – i.e., conjoined efforts through representation of all people from across Afghanistan. Only through this togetherness will current and future generations of Afghans be able to embrace the stability and optimism for peace for all and for the long run.
___________________________________
* Name is changed to protect Mina's identity.