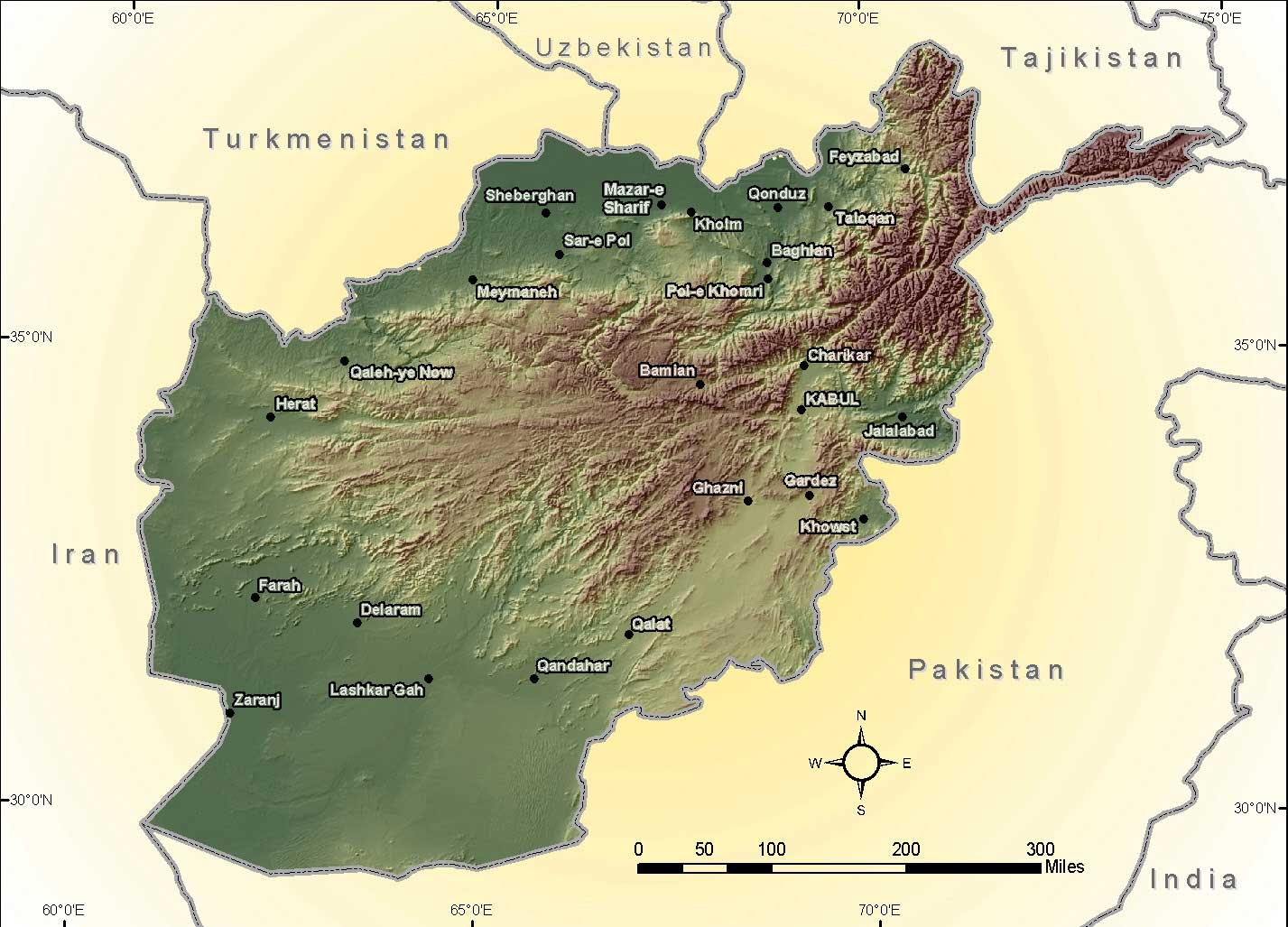 Regional Offices
Last Update: 2022-06-06 09:50:33
ACBAR's Regional Offices
Jalalabad , Mazar, Kunduz, Herat and Kandahar
 
Jalalabad
ACBAR Eastern Regional office is located in Jalalabad and covers four provinces, namely, Nangarhar, Kunar, Laghman and Nuristan. In the Eastern Region ACBAR has 47 members consisting of 28 International NGOs and 19 National NGOs. ACBAR Eastern Regional Office is committed to provide national and sub-national support to its members through coordination, information sharing, advocacy and communication with all stakeholders, in addition to capacity development for accomplishing humanitarian and development goals.
ACBAR-ER office has maintained close coordination and relationship with all its members, humanitarian colleagues and relevant government authorities. In the reporting period, member concerns were raised at relevant forums, such as regular meetings with following stakeholders:
Provincial Development Committee (PDC)
Provincial DM Committee (PDMC)
Directorate of Economy (DoEC)
Government Line Departments
Humanitarian Regional Team (HRT)
UN-OCHA OCT
UN Humanitarian Country Team (HCT)
UN Cluster/Sub-Cluster
INSO Security Round Tables
TWG Meetings
ACBAR-ER office conducts NGO Coordination and Advisory bBoard meetings regularly on monthly basis to discuss member updates, challenges, suggestions and recommendations. In order to further strengthen coordination between ACBAR and its members, ACBAR-ER office regularly conducts courtesy visits to its members. . In 2021-2022, ACBAR-ER Advisory Board members are: YVO, SVA, WADAN and RI.
Mazar
ACBAR's Northern Regional Sub-Office is located in Mazar-e-Sharif that covers five provinces, such as Balkh, Samangan, Jawzjan, Faryab, and Sar-e-Pul. In the North region, ACBAR has 47 active members consisting of 24 International and 23 National NGOs. We are working on four pillars that involve coordination and information sharing, advocacy and enabling environment, capacity development, and humanitarian twinning programs.
The office keeps ACBAR members updated through timely information sharing, coordination, advocacy, and communication with stakeholders as well as capacity development for accomplishing effective humanitarian and development missions. The North team has built an effective relationship with all stakeholders, such as, ACBAR members, government sectors, and the UN agencies. In the reporting period, members' concerns and issues were highlighted through meetings with the government bodies and other stakeholders as follows:
Provincial Development Committee (PDC)
Provincial DM Committee (PDMC)
DoEC 's Non-Government Organization
Directorate of Economy (DoEC)
Government Line Departments
Humanitarian Regional Team (HRT)
UN-OCHA OCT
UN Humanitarian Country Team (HCT)
UN Cluster/Sub-Cluster
INSO Security Round Tables
Humanitarian Access Group (HAG)
Advocacy Working Group (AWG)
UN Agencies
Advisory Board members for the ACBAR Mazar office in 2021 were SCI, CARE, ZMAA, and THT. The team has advocated and facilitated members through addressing their challenges, increasing humanitarian activities, and funding with the support and direct coordination of government authorities, and UN agencies.
ACBAR office operates and provides services to its members and non-members in the Northern region from Sunday till Thursday, from 08:00 A.M till 4:00 P.M for all our members and non-members in the north hence we are interested to be hosting non-members.
Kunduz
ACBAR Kunduz Regional office was established in March 2016 and covers Kunduz, Takhar, Baghlan and Badakhshan provinces. It currently has 19 members active in the province, including 10 National and 9 International NGOs. This office supports its members through monthly coordination meetings, information and knowledge sharing, provision of advocacy support and capacity building programs. Through its services, ACBAR regional office in Kunduz facilitates an enabling environment for its member NGOs across the region in order to deliver more effective humanitarian services and development projects for vulnerable communities.
ACBAR participates in meetings with the Provincial District Council (PDC) and provincial departments of line ministries across all sectors as required. ACBAR also regularly participates in UN-OCHA Humanitarian Regional Team (HRT) meetings, INSO Security Roundtables as well as meetings with NGOs and CSOs by invitation. The Regional Office in Kunduz is actively supporting advocacy efforts of all its members and invites non-members to share their activities with ACBAR members in the monthly coordination meetings. ACBAR has an active Advisory Board which fully supports the regional office in terms of consultation, advocacy, reinforcement and consolidation of the coordination mechanism in all aspects. The Board Members for 2020 are NRC (Chair), ACTED, JACK and DACAAR.
Herat
Herat Regional Office covers four western provinces of Badghis, Ghor, and Farah & Herat and has 57 active members consisting of 21 international and 36 national NGOs. Members and non-member NGOs receive trainings under ACBAR's capacity building programmes. The Regional Office Advisory Committee comprises of four members for 2022, which include CHA, ACTED, IRW and AHDAA. Regional Manager of CHA in HRT is the Chairperson of the Advisory Committee.
ACBAR NGOs' Coordination Meeting and Advisory Committee Meeting are held regularly on monthly basses in Herat, but for the three other provinces ACBAR NGOs Coordination meetings are held each month online. All members who have sub -offices in Ghor, Badghis or Farah and Herat provinces participate in the meetings where ACBAR addresses their problems and advocates on relevant forums. Herat office regularly participates in PDC, MoED and all other government sectorial departments' meetings, in addition to UN-OCHA HRT meetings, INSO Security Round Table, NGOs invitations, and others.
With key focus on information sharing and advocacy, Herat Regional office highlights its member concerns and issues with relevant stakeholders at the regional level.
Kandahar
ACBAR Kandahar Regional Office covers five provinces of Kandahar, Helmand, Nimroz, Uruzgan and Zabul in the southern region of Afghanistan. It is an effective platform for 44 member NGOs comprising of 26 International NGOs and 18 National NGOs. ACBAR continues to provide sub-national support to its members through coordination, information dissemination, advocacy & communication with stakeholders and capacity development for accomplishing effective humanitarian and development goals.
Advisory Board Members for 2022 are Handicap International, HNI-TPO, SCI and DRC. The role of regional Advisory Board is to plan and coordinate activities at the regional/provincial levels. ACBAR regional team regularly performs activities such as conducting monthly NGOs Coordination Meetings (NCM), Advisory Board Meetings (ABM), visiting members' provincial/regional offices and provincial advocacy meetings with local government sectorial departments. Besides, ACBAR attends PDC meetings & sub-sectorial meetings. The team also participates in HRT and regional sub-cluster meetings. ACBAR aims to enhance the scope and impact of its work among all member NGOs, UN agencies, CSOs and with provincial authorities in the south. ACBAR also provides support to NNGOs in terms of NGO capacity building programmes, such as standardizing NNGOs with Twinning Program and Policy Support for Afghan National NGOs.
.