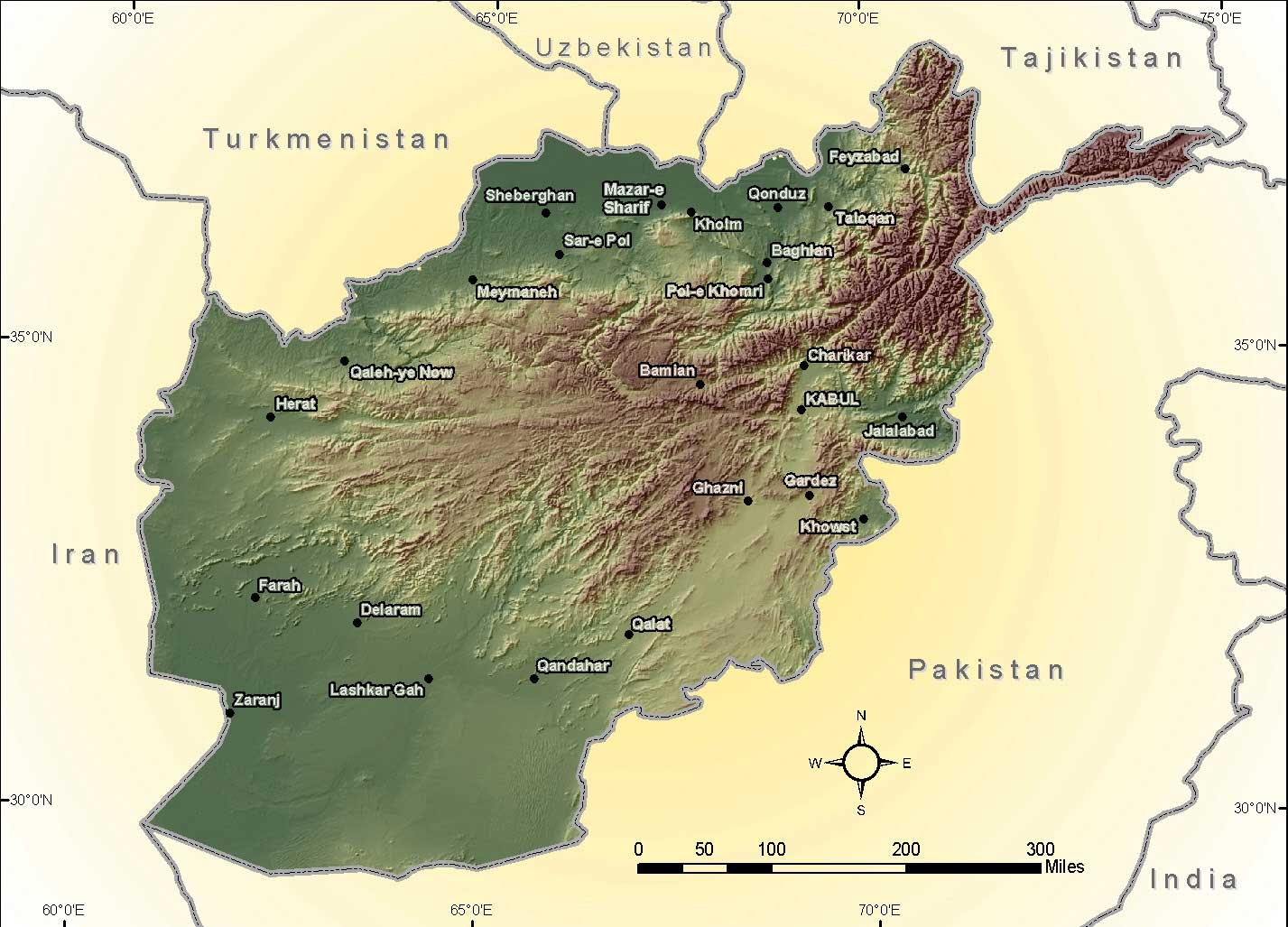 Regional Offices
Last Update: 2022-03-08 09:27:36
ACBAR's Regional Offices
Jalalabad , Mazar, Kunduz, Herat and Kandahar
 
Jalalabad
ACBAR Eastern Regional office located in Jalalabad and has been covering four provinces namely Nangarhar, Kunar, Laghman and Nuristan. At eastern region ACBAR has 47 members consisting of 28 international NGOs and 19 national NGOs.
As ACBAR is committed to defend from all the rights of its members and keep continues to provide national and sub-national support to its members through coordination, information sharing, advocacy & communication with all stakeholders and capacity development for accomplishing effective humanitarian and development goals.
So, ACBAR-ER office has very close relation and coordination with all its members, humanitarian colleagues and relevant government authorities thus, regularly attend different types of the important meetings including the Provincial District Council (PDC) meetings, PDMC (Provincial Disaster Management Committee) meetings, HRT (Humanitarian Regional Team) meetings, UNOCHA OCT meetings, UN cluster/sub-cluster meetings, INSO Security Round-Tables, Economy directorate meetings, line departments TWG meetings as well as any other necessary meetings  call by any organization  where ACBAR invited.
Likewise, ACBAR-ER office conduct the NGOs coordination and advisory board meetings regularly on monthly basis, in ACBAR NCMs all the members are able and have the equal right to share and coordinate their updates, challenges, suggestions and recommendations.
Besides, to further strengthen the coordination among ACBAR and its members, ACBAR-ER office also has been conducting courtesy visits from its members.
It's worth mentioning that ACBAR-ER office is always open for all nonmember NOGs who are interested to become ACBAR family member and would like to get information regarding the criteria which are mandatory for getting ACBAR membership accordingly.
In 2021-2022, ACBAR-ER Advisory Board members are: YVO, SVA, WADAN and RI.
Mazar
In 2020 ACBAR's Regional office in Mazar-e-Sharif has 39 NGO members consisting of 16 national NGOs and 23 international NGOs. ACBAR Mazar coordinates the activities of member NGOs working in 5 provinces of Afghanistan's Northern region (Samangan, Balkh, Jawzjan, Sar-e-Pul and Faryab). In Balkh province there are 30 ACBAR members - 12 national NGO and 18 international NGOs.
In 2020, Advisory Board members for ACBAR Mazar office are: CARE International, SCI, DRC-DDG and HALO Trust.
Kunduz
ACBAR Kunduz Regional office was established in March 2016 and covers Kunduz, Takhar, Baghlan and Badakhshan provinces.  It currently has 19 members active in the province including 10 national and 9 international NGOs. This office supports its members through monthly coordination meetings, information and knowledge sharing, provision of advocacy support and capacity building programs. Through its services, ACBAR regional office in Kunduz facilitates an enabling environment for its member NGOs across the region in order to deliver more effective humanitarian services and development projects for vulnerable communities.
ACBAR takes part in meetings with the Provincial District Council (PDC) and provincial departments of line ministries across all sectors as required. 
ACBAR also regularly participates in UN-OCHA Humanitarian Regional Team (HRT) meetings, INSO Security Roundtables as well as meetings with NGOs and CSOs by invitation and as required.
The ACBAR Regional Office in Kunduz is also active in supporting the advocacy efforts of all its members and welcomes non-members to also share their activities with ACBAR members at the monthly coordination meetings.
ACBAR has an active Advisory Board which fully supports the regional office in terms of consultation, advocacy, reinforcement and consolidation of the coordination mechanism in all aspects. The Board operates through transparent voting by all members with the latest elections held in July 2020, resulting in the selection of NRC (Chair), ACTED, JACK and DACAAR.
Herat
ACBAR Herat is covering 4 western provinces like, Badghis, Ghor, and Farah & Herat.
We have 53 members in the west including 21 international and 32 national NGOs.
Member and non-member NGOs received trainings under capacity building project through ACBAR organization.
We have so close relation with all of our members, also we have  selected Advisory committee with 4 members for 2021- CHA, ACTED, WVI & AWEC and the chairperson of our Advisory Committee is Ms. Jamila Azimi Project Coordinator of AWEC in HRT.
We Holding ACBAR NGOs coordination meeting and an Advisory Committee Meeting regularly in monthly basses in HRT, but for the three other provinces we don't have meeting because for each province there are two to three of our members whom have activities but all the members who have sub offices in Ghor, Badghis or Farah Provinces for surly there is their main sub office in Herat as well and through Herat we are advocating and solving any coming NGOs problems of three mentioned provinces.
ACBAR is participating to PDC, MoED Meetings and all other government Sectorial departments meetings if received invitation from related sectors.
ACBAR is regularly participating to UN-OCHA HRT meetings, INSO Security Round-Table, NGOs invitations, and any other necessary meeting in any organization which invite us and always we have close relation with each other.
ACBAR is doing advocacy for all members, information sharing and welcoming all non-members NGOs for apply to get membership of ACBAR. 
MoED is regularly strongly supporting ACBAR and all NGOs.
Kandahar
ACBAR Kandahar regional office has been covering five provinces as Kandahar, Helmand, Nimroz, Uruzgan and Zabul in the southern region of Afghanistan. Kandahar regional office is providing effective platforms for 44 member NGOs containing 26 International NGOs and 18 National NGOs. ACBAR continues to provide sub-national support to its members through coordination, information dissemination, advocacy & communication with stakeholders and capacity development for accomplishing effective humanitarian and development goals. 
Advisory Board Members for 2022 have been elected by the majority votes of all members from Handicap Int'l, HNI-TPO, SCI and DRC. The role of regional AB is to plan and coordinate activities at the regional or provincial levels. ACBAR regional team have been preforming activities such as conducting monthly NGOs Coordination Meetings (NCM), Advisory Board Meetings (ABM), visiting members' provincial/regional offices and provincial advocacy meetings with local government sectorial departments. Besides, ACBAR is attending PDC meetings & sub-sectorial meetings. The team is also participating in HRT and regional sub-cluster meetings. ACBAR representation stands for addressing members' challenges totally to enhance the scope and impact of its work among all member NGOs, UN agencies, CSOs and with provincial authorities in the south. ACBAR also provides support to NNGOs in terms of NGO capacity building for example standardizing NNGOs with Twinning Program and Policy Support for Afghan National NGOs.
.