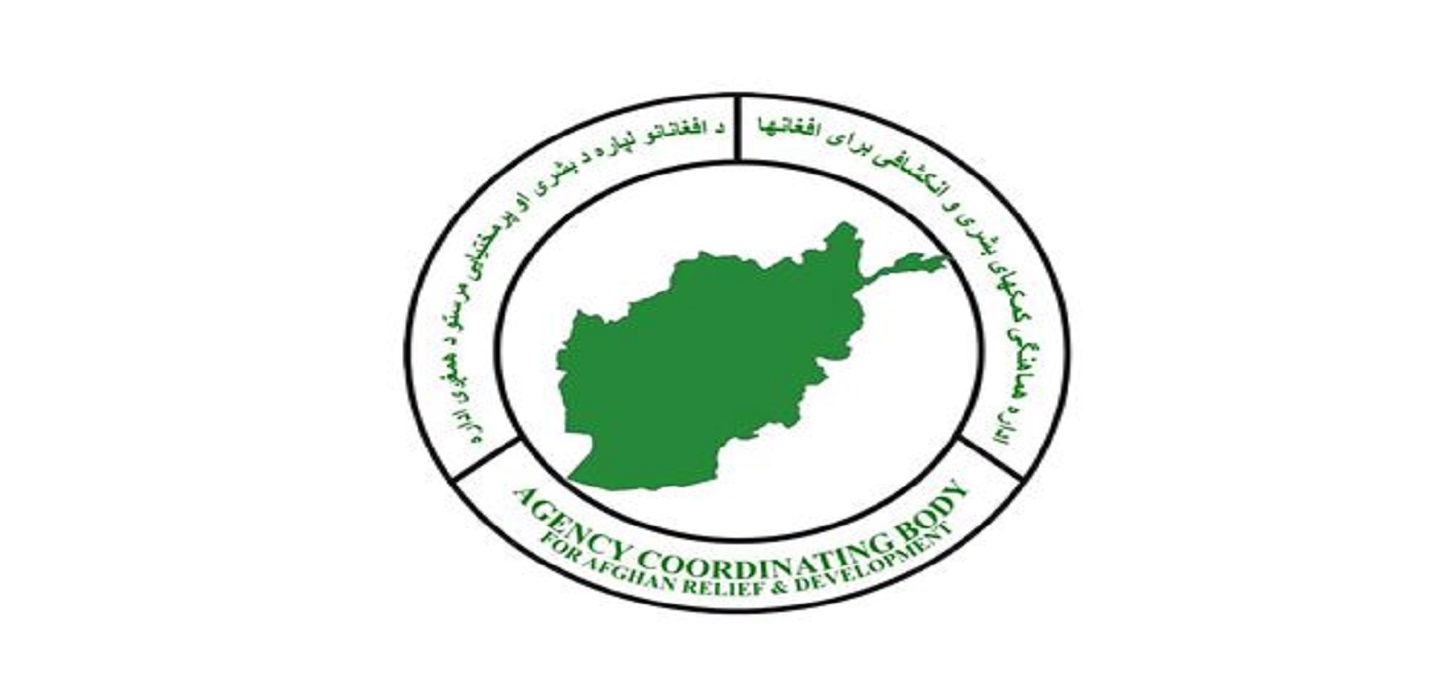 Humanitarian Twinning Program
Last Update: 2022-05-24 10:48:56
Twinning Programme 2 Statistics through April 2022
· NNGOs in Twinning Programme – 40 (20 in First Cohort and 20 in Second Cohort)
· NNGOs graduated Twinning Programme – 16
· Advisors in Twinning Programme – 14: 12 INGOs and 2 NNGOs
· NNGOs Registered in OCHA-AHF GMS system – 20
· NNGOs applied to due diligence – 03
· NNGOs passed AHF due diligence (DDA) – 17
· NNGOs waiting or capacity assessments (CAs) – 1
· NNGOs with approved capacity assessments, now AHF partner – 16
· SWOT and OCAs (Organizational Capacity Assessments) Analysis conducted in 2019 – 40
· NNGOs received AHF partner projects – 3 – 2 indirect partner projects JACK with JUH as lead NNGO, 1 direct project OPHA as lead NNGO  
· Twinning Training conducted (Cumulative) – 39 days

List of NNGO Partners under Twinning Programme (both Cohorts)
 
NNGO Twinning Partners in First Cohort
(from Nov 2019 – Dec 2021)

NNGO Twinning Partner in Second Cohort
(from Jan 2022 – March 2024)

  

Justice and Civil Society Support Organization (JCSSO)

Labor Spring Organization (LSO)

Service Organization for Unity and Development (SOUND)

Sound Humanitarian, Participatory & Organizational Uplift (SHPOUL)

Organization for Promoting Afghan Women's Capabilities (OPAWC)

Voice of Women Organization (VWO)

Shuhada Organization (SO)

Afghans 4 Tomorrow (A4T)

Organization for Sustainable Aid in Afghanistan (OSAA)

High Afghanistan Rehabilitation Organization ( HARO)

Organization for Coordination of Humanitarian Relief (OCHR)

Afghani Community & Health Rehabilitation Organization (ACHRO)

Women's Activities and Social Services Association (WASSA)

Community Development and Research Organization (CDRO)

Village of Peace Organization for Afghans (VOPOFA)

Equality for Peace & Democracy Organization (EPDO)

Afghanistan Literacy Organization (ALO)

Relief Humanitarian Development Organization (RHDO)

Hand in Hand Afghanistan (HIHAO)

Afghan Family Guidance Association (AFGA)

Women and Peace Studies Organization (WPSO)*

Afghan Women Skills Development Center (AWSDC)

Today's Afghanistan Conciliation Trust (TACT)* now with ACBAR

New Way Social & Development Organization (NSDO)

Human Rights Research and Advocacy Consortium (HRRAC)

Afghanistan Civil Society Forum-organization (ACSFO)

Skills Trainings and Rehabilitation Society (STARS)

Noor Educational & Capacity Development Organization (NECDO)

Afghan Trust Development Service Organization (ATDSO)

Organization for Social and Economic Development (OSED)

Organization for Peoples' Health in Action (OPHA)

Bakhter Development Network (BDN)

Just for Afghan Capacity and Knowledge (JACK)

Afghan Women Association for Rehabilitations and Development (AWARD)

Women and Children Legal Research Foundation (WCLRF)

Tabish Social Health Education Organization (TABISH-TSHEO)

Social Welfare and Rehabilitation Organization (SWRO)

Your Voice Organization (YVO)

Empowerment Center for Women (ECW)

Village for Afghanistan Development Organization (PVADO) 
Twinning Programme I Statistics Feb 15, 2015 to March 31, 2019 updated
25 NNGOs completed the programme

21 NNGOs graduated from the programme, 3 graduated after March 31

25 NNGOs applied for DD, 22 NNGOs passed UNOCHA Due Diligence before the end of programme

21 NNGOs passed UNOCHA Capacity Assessment and are now included in the AHF Partner Base includes graduated partner

13 INGOs mentored NNGOs in the program

7 direct AHF projects received by NNGOs and 4 indirect AHF projects with INGOs as leads with an NNGO twinning partner, does not count additional AHF projects received by NNGO graduated in March 2017

34 partnerships  were made from Oct. 1, 2017  - March 31, 2019, 20 Direct partnerships between INGO and NNGO partners, 14 Indirect partnerships between INGOs and other NNGOs in the programme

More than 155 NNGOs were mapped

356 NNGO Policy Reviews by ACBAR, 350 NNGO Policy Reviews by INGO partners

2015 – 23, 2016 - 22, 2017 – 3, 2018 – 25 total of 73 SWOT analyses

conducted          

89 training days conducted from 2015 through March 31, 2019, plus 4 additional sessions of multiple days in various locations 
Step by step to more localized aid
ACBAR contributed to this article which is about the Twinning Programme.
http://www.acbar.org/upload/1524111148594.pdf
The ACBAR Twinning Programme 2
History of ACBAR Twinning Programme
The ACBAR Twinning Programme commenced in 2015 to address the lack of capacity of National NGO (NNGOs) providing humanitarian aid and lack of representation in the Afghanistan Humanitarian Fund (AHF). Amidst a multiplication of humanitarian crises worldwide, funds allocated to Afghanistan have decreased, while donors' aversion to risk and their demands for accountability are increasing. Consequently, humanitarian focused NNGOs are struggling to meet donor requirements for funding.  The Twinning Programme aims to address this by pairing NNGOs with Advisors that provide mentoring and guidance to their Afghan counterpart on institutional management, humanitarian practices, and strategy.   The Twinning Programme I ended March 31, 2019.
The Twinning Programme 2 started August 1, 2019 and is a 4 year and 8 month capacity building programme funded by DFID with the aim of building the capacity of National NGOs (NNGOs) through training, mentoring and cooperative activities in partnership with ACBAR's International NGO (INGO) and National NGO (NNGO) members which have been accepted as Advisors to the programme.  ACBAR and the Advisors work to improve the NNGO's humanitarian capabilities through training, meetings, field visits, mentoring and cooperative activities.
TP2 was designed so Advisors and ACBAR could mentor 40 NNGOs in two cohorts of 20 for approximately two years and two months per cohort. The programme's #1 outcome is to help the NNGOs become part of the Afghanistan Humanitarian Fund partner base. The #2 outcome is to have successful, funded humanitarian and development programmes/projects through partnerships, in addition to AHF, for NNGOs approved as a result of the Twinning Programme 2. 
We paired all the 20 NNGOs with an Advisor depending on:
Common expertise

Common experience working together

Common location
TP2 has 13 Advisors, 10 INGOs and 3 NNGOs that are ACBAR members and part of the Afghanistan Humanitarian Fund (AHF) partner base.   The Advisors have 1 or 2 NNGO partners that were selected through a rigorous selection process. Due to the rigorous nature of the AHF Due Diligence (DD) and Capacity Assessment (CA) process and the funding requirements for projects, the Twinning Programme 2 focuses on those NNGOs which have a history of implementing humanitarian projects. Currently the 20 NNGOs in the programme either have experience in humanitarian response already or are in the process of learning how to participate in the humanitarian system.
The TP 2 continued to assist NNGOs in Afghanistan even in this challenging and difficult covid-19 times to build their capacity but through virtual online approach by providing different kinds of trainings and meetings. With the support of ACBAR TP2 Remote Managers and Advisors that are ACBAR members, who provides support in reviewing policies and mentoring NNGOs on topics from conducting quality assessments to best practices for the learning purposes for gaining good experiences
 The NNGOs main offices are located in Balkh,  Bamyan, Herat, Kabul, Kandahar and  Nangarhar provinces and many have sub-offices across Afghanistan that are available to work provincially. 
The UNOCHA Humanitarian Financing Unit (HFU) serves as an integral partner and acts in an advisory role in the Twinning Programme due to their respective expertise which is invaluable and essential to the success of the Twinning Programme. 
Twinning Programme 2
For the Twinning Programme 2 MOUs with the responsibilities of each party, ACBAR, NNGO and Advisor have been developed.  In section 8 of each MOU any specific agreements between the INGO and NNGO are listed.  On November 13, 2019 a Twinning Programme Inauguration was held at ACBAR with the Twinning Partners to sign the new MoUs. 
Activities identified for the Twinning Programme 2 continue to focus on increasing NNGO's membership in the AHF, participation in the humanitarian clusters, ability to access future funding, ability to conduct quality assessments, and the sharing of knowledge between NNGOs and INGOs.
In short
Increase NNGO participation in the humanitarian clusters

Build NNGO capacity to access the AHF and other humanitarian funds

Increase NNGO ability to conduct quality assessments

Give the entire humanitarian community more access to local knowledge

Ensure all organizations involved follow international humanitarian principles

The sharing of knowledge between NNGOs and Advisors
The Twinning Programme 2 is funded with UK Aid from the British people
For more information about the Twinning Programme email    Programmanager@acbar.org